Treppiede da viaggio B210 Fibra di carbonio leggera a 2 sezioni Colonna centrale / Accessori in metallo / Custodia / Testa a sfera a 360 ° / Per vlogging Viaggi per Canon Nikon Sony Olympus Camera
Out Of Stock
Product Unavailable
No Cancellation Fee
&Spedizione GRATUITA sui paesi idonei
Marca:

K&F Concept

Acquista treppiede da viaggio b210 fibra di carbonio leggera a 2 sezioni colonna centrale / accessori in metallo / custodia / testa a sfera a 360 ° / per vlogging viaggi per canon nikon sony olympus camera online, spedizione gratuita e garanzia di restituzione entro 30 giorni.

KF09.077

Disponibilità:

Out Of Stock

104.05

https://www.kentfaith.it/KF09.077_kf09.077
Acquista più di 2 oggetti con uno sconto del 10%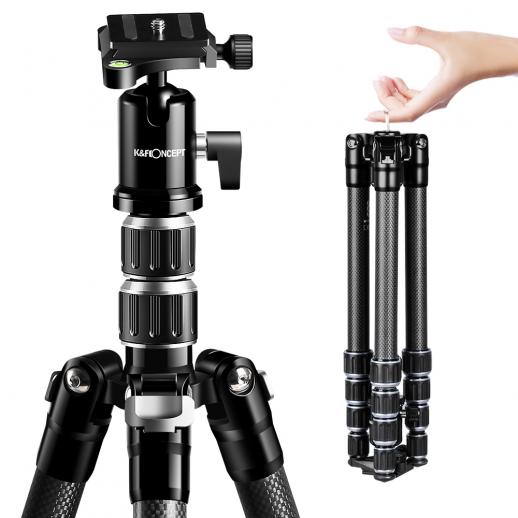 Treppiede da viaggio B210 Fibra di carbonio leggera a 2 sezioni Colonna centrale / Accessori in metallo / Custodia / Testa a sfera a 360 ° / Per vlogging Viaggi per Canon Nikon Sony Olympus Camera
Caratteristiche
• 【Prestazioni elevate in formato compatto e leggero】 Il treppiede è realizzato in fibra di carbonio, le gambe sono progettate in 5 sezioni, il treppiede è così leggero che il suo peso è quasi impercettibile. Pesa solo 1.008 kg, in grado di supportare carichi fino a 8 kg. Puoi ottenere una dimensione compatta di 36 cm dopo averlo piegato a 180 °, ti consente di metterlo in valigia o in uno zaino da trekking, puoi scattare foto o Vlog in viaggio più comodamente e facilmente.
• 【Colonna centrale progettata in 2 sezioni】 Il treppiede per fotocamere reflex ha una colonna centrale di 2 sezioni, consente di regolare un'altezza massima di 155 cm e un'altezza minima di 36 cm, questo treppiede è così portatile che lo rende un compagno eccellente per i tuoi viaggi. La colonna centrale può essere fissata o regolata per lasciare la fotocamera a livello del suolo, molto utile se si pratica la fotografia macro.
• 【Serrature di filo e metallo】 Tutte le serrature sono metalliche, per migliorare notevolmente la durata del treppiede. La chiusura con filettatura a vite delle gambe è facile da smontare e pulire; Le gambe hanno punte in gomma, per una presa facile su qualsiasi superficie. La parte inferiore della colonna centrale ha un gancio per fornire maggiore stabilità e abbassare il baricentro aggiungendo una zavorra, come una borsa o uno zaino.
• 【Creazione di panorami a 360 °】 La testa a sfera 3D con scala graduata consente una rotazione panoramica a 360 ° e un orientamento ottimale in formato verticale e orizzontale. È costituito da un blocco orizzontale indipendente per una maggiore precisione negli scatti panoramici ed è progettato per l'uso con filettature da 3/8 "e ¼".
• 【Servizio post-vendita】 Garantiamo un periodo di restituzione di 30 giorni senza impegno e senza spiegazioni, nonché una garanzia di 360 giorni. Per qualsiasi domanda, non esitare a contattarci, il nostro servizio clienti dedicato ti risponderà in meno di 24 ore.
Frequently Bought Together
1
Travel Tripod Light Carbon Fiber
2 sections Central Column / Metal Accessories / Case / 360 ° Ball Head /
for Vlogging Travel for Canon Nikon Sony Olympus Camera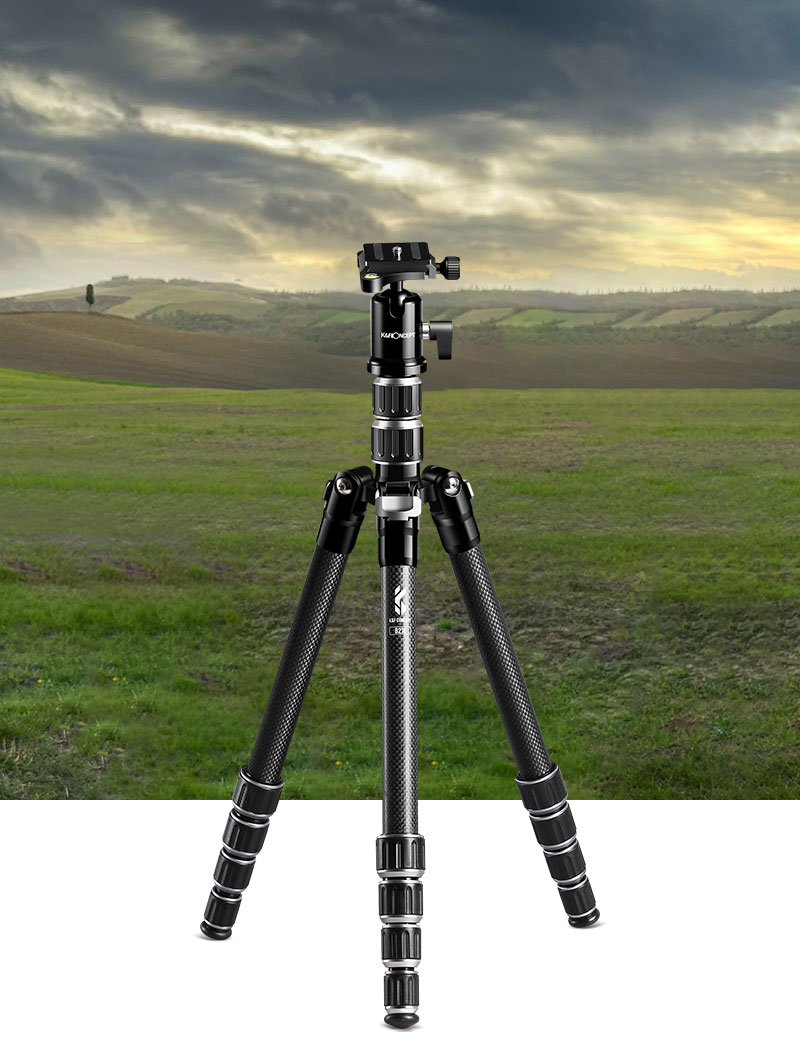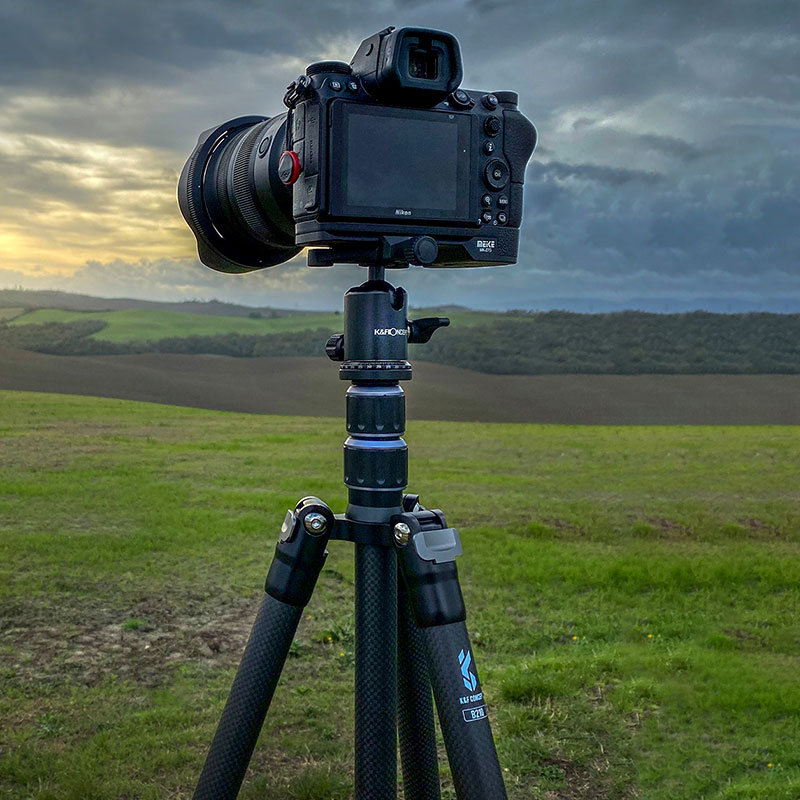 Sections 5

Minimum height
16.3″(41.5cm)

Maximum height
60.0″(155cm)

Folded
14.2″(36cm)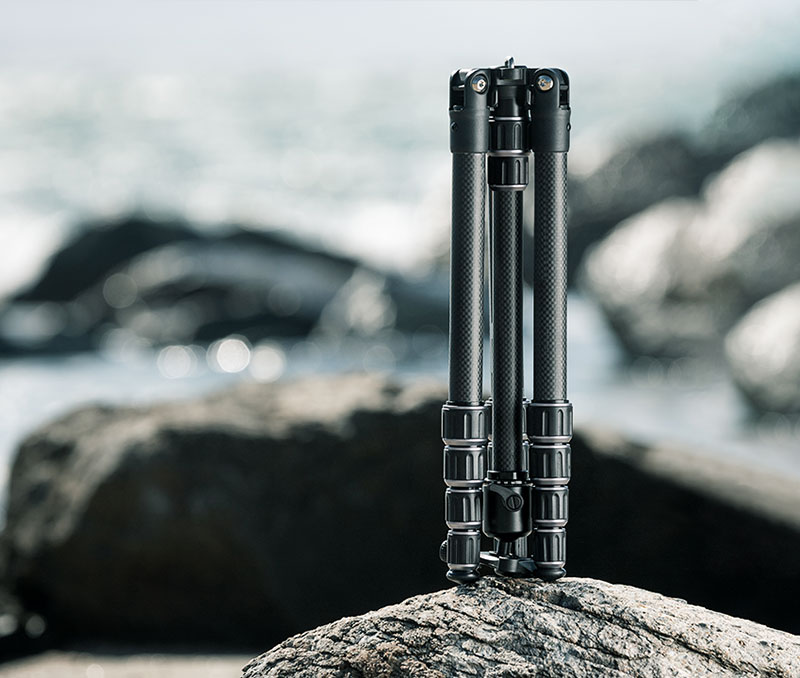 2.2 lbs / 1kg
Carbon Fiber Tripod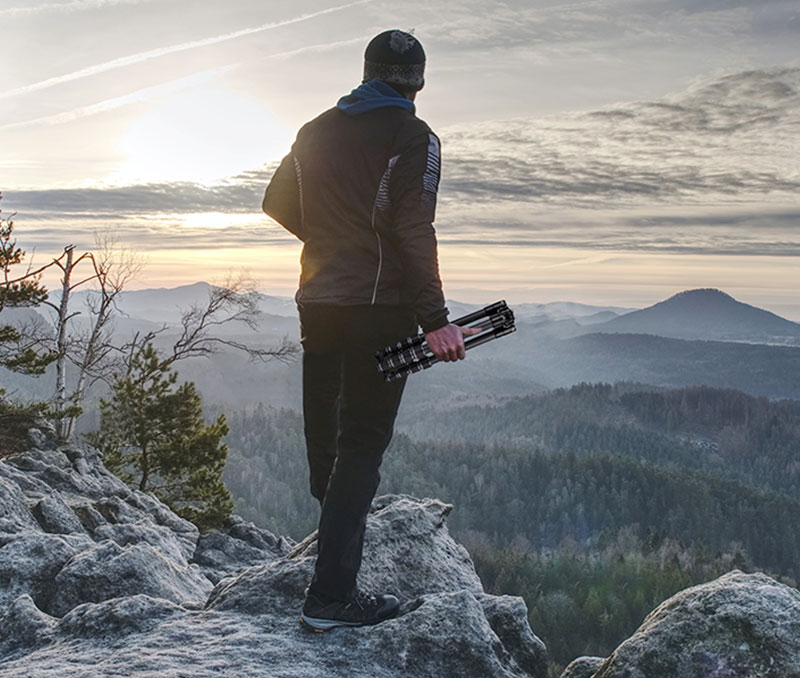 16 inch / 36cm
Lightweight easy to carry
360° Panoramic Shooting
More accurate panoramic synthesis.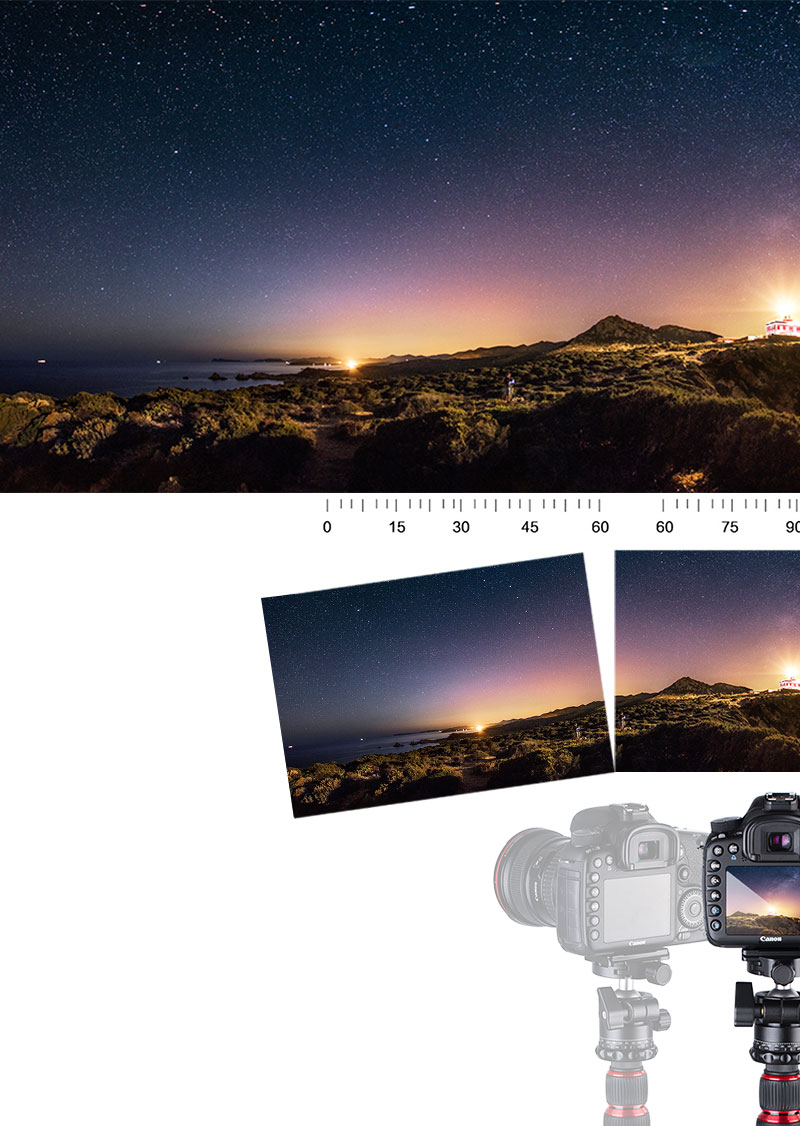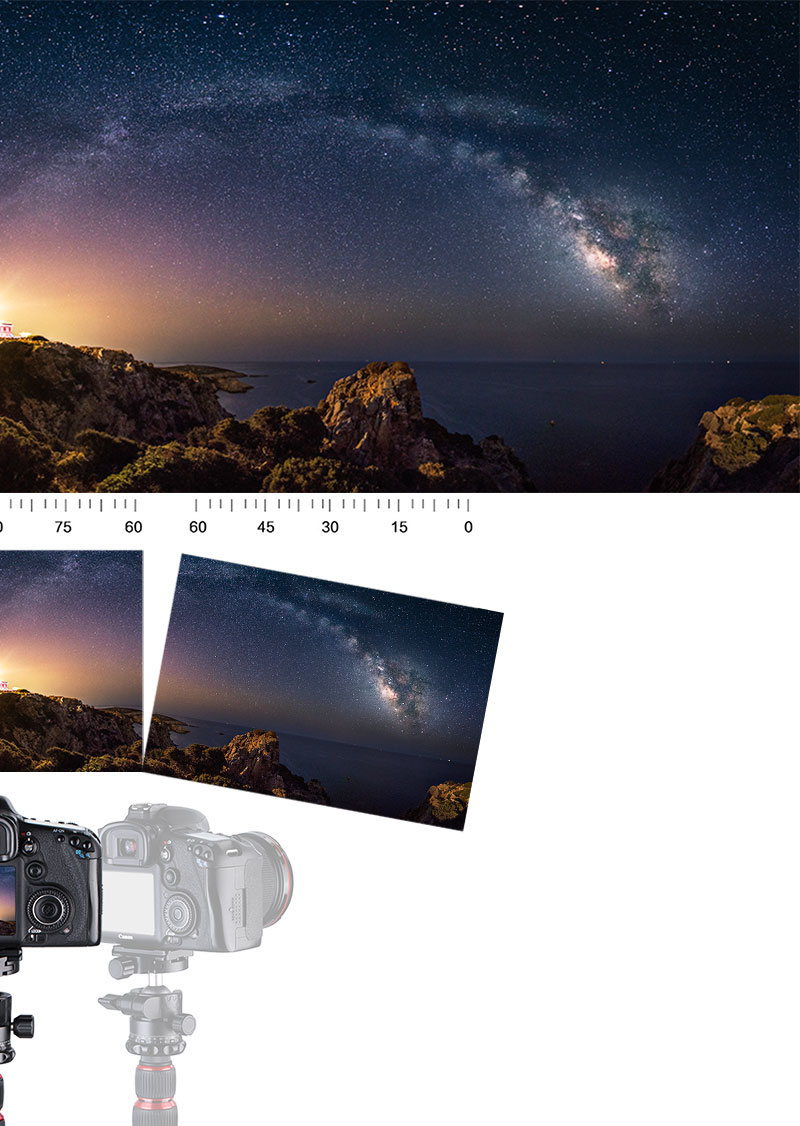 2.2 lbs / 1kg
Carbon Fiber Tripod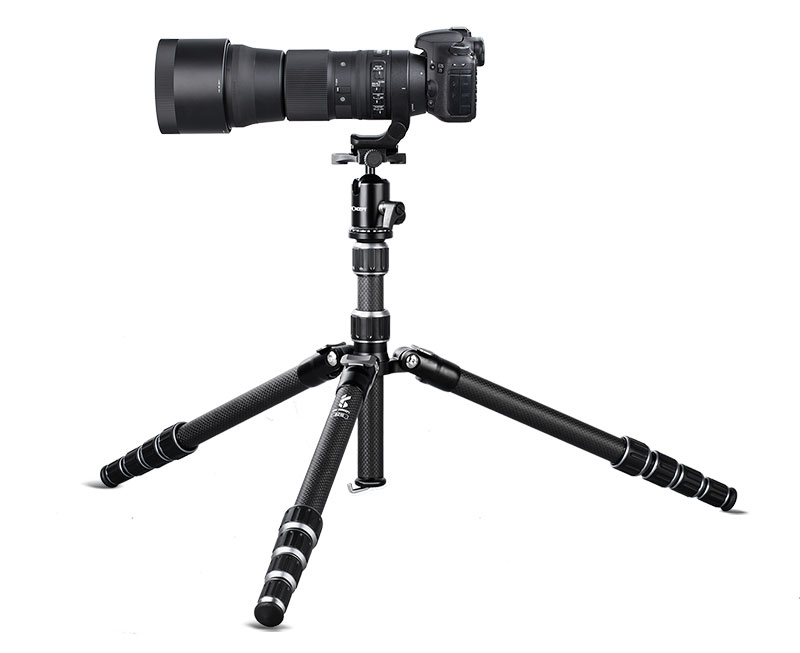 Low Angle Photography
Achieved through inverted central axis.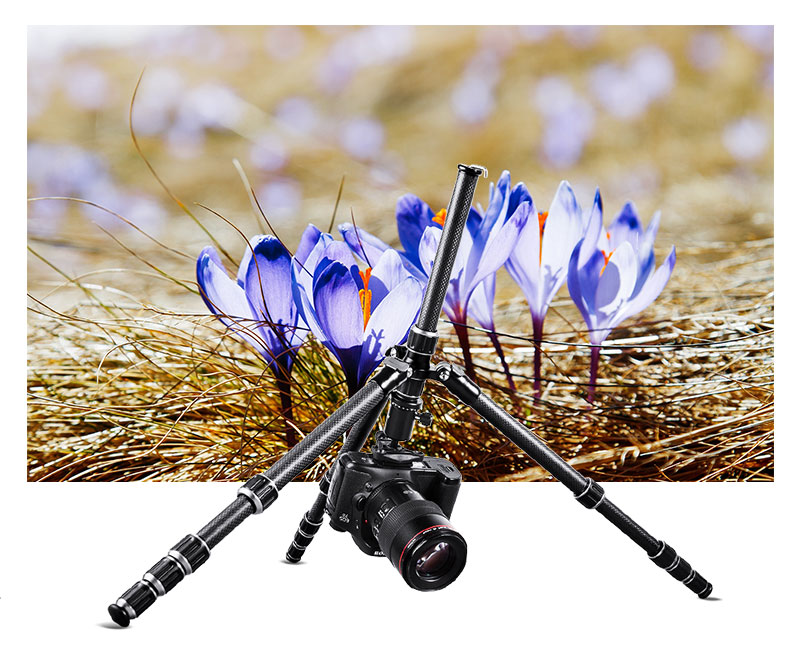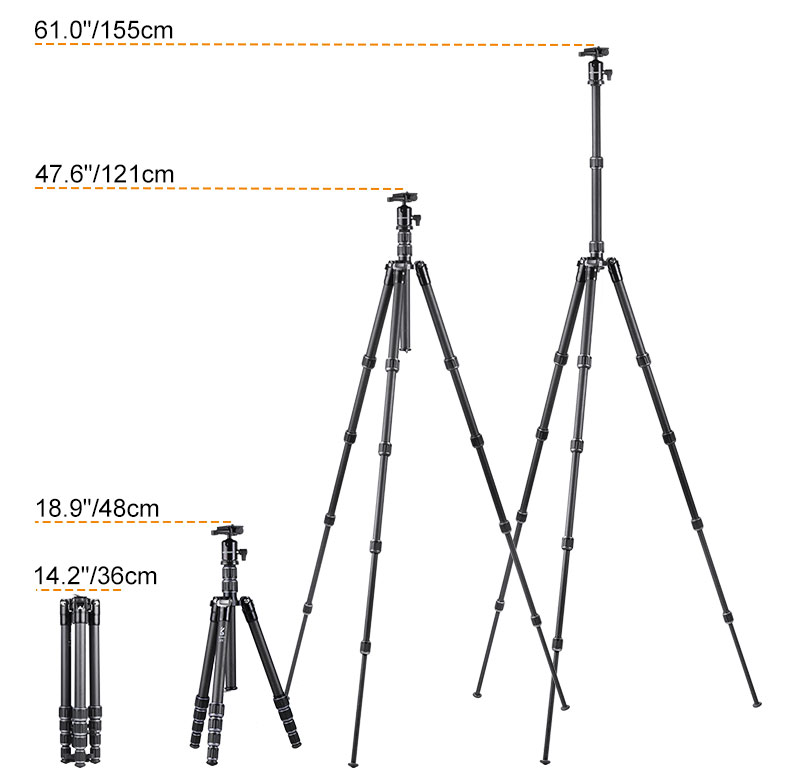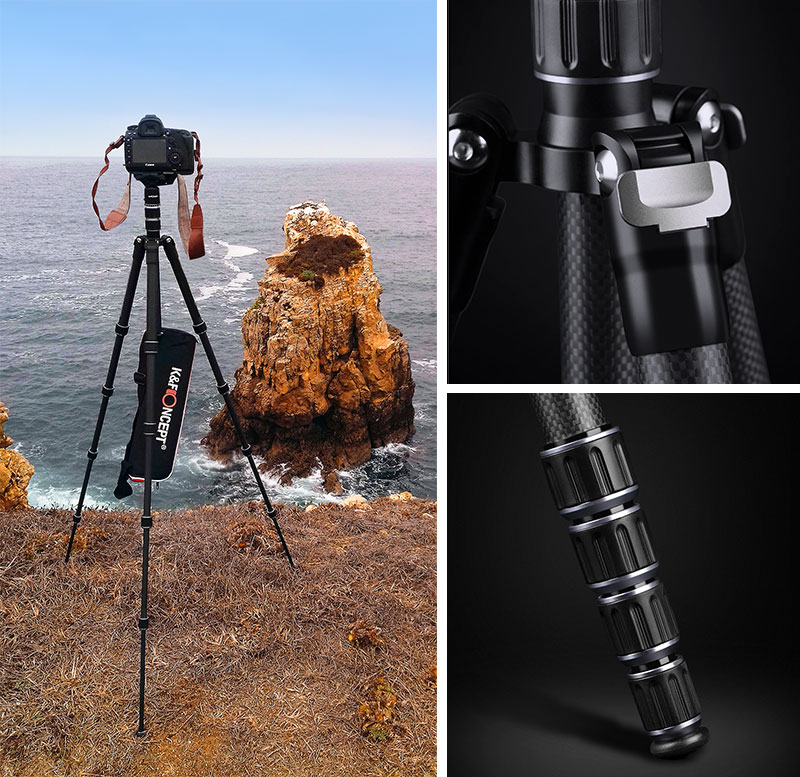 2 descrizione... 3 1 2 3
These images belong to end users.
I migliori prodotti più venduti