Kit Filtro GND 40 in 1
&Spedizione GRATUITA sui paesi idonei
Marca:

K&F Concept

Acquista K&F Concept kit filtro gnd 40 in 1 online, spedizione gratuita e garanzia di restituzione entro 30 giorni.

SKU0487

Disponibilità:

Disponibile

44.99

https://www.kentfaith.it/SKU0487_set-filtro-nd-graduato-40-in-1
Acquista più di 2 oggetti con uno sconto del 10%
Caratteristiche
• Il kit include: (Filtro quadrato a colori completo di blu, arancione, marrone, rosa, rosso, verde, giallo, viola + quadrato Colore sfumato Filtro blu, arancione, marrone, rosa, rosso, verde, giallo, viola + ND2 G.ND2 , ND4 G.ND4, ND8 G.ND8, ND16 + Filtro tramonto + 9pcs Anelli adattatori filtro + 1 paraluce + 4 sacchetti filtro + 2 portafiltri).
• Si adatta con l'anello filtro quadrato e il supporto, ideale per fotografare il cielo, il tramonto, la nuvola rosea, l'acqua del lago, ecc.
• Controlla la luce e il colore direttamente sulle tue immagini grezze al momento dello scatto.
• Mantieni la qualità delle tue immagini senza eccessivo lavoro di post produzione.
• Anello di tenuta in metallo al posto dell'anello di tenuta in plastica, migliore tenuta. Gli antivibranti cadono o si allentano.
Frequently Bought Together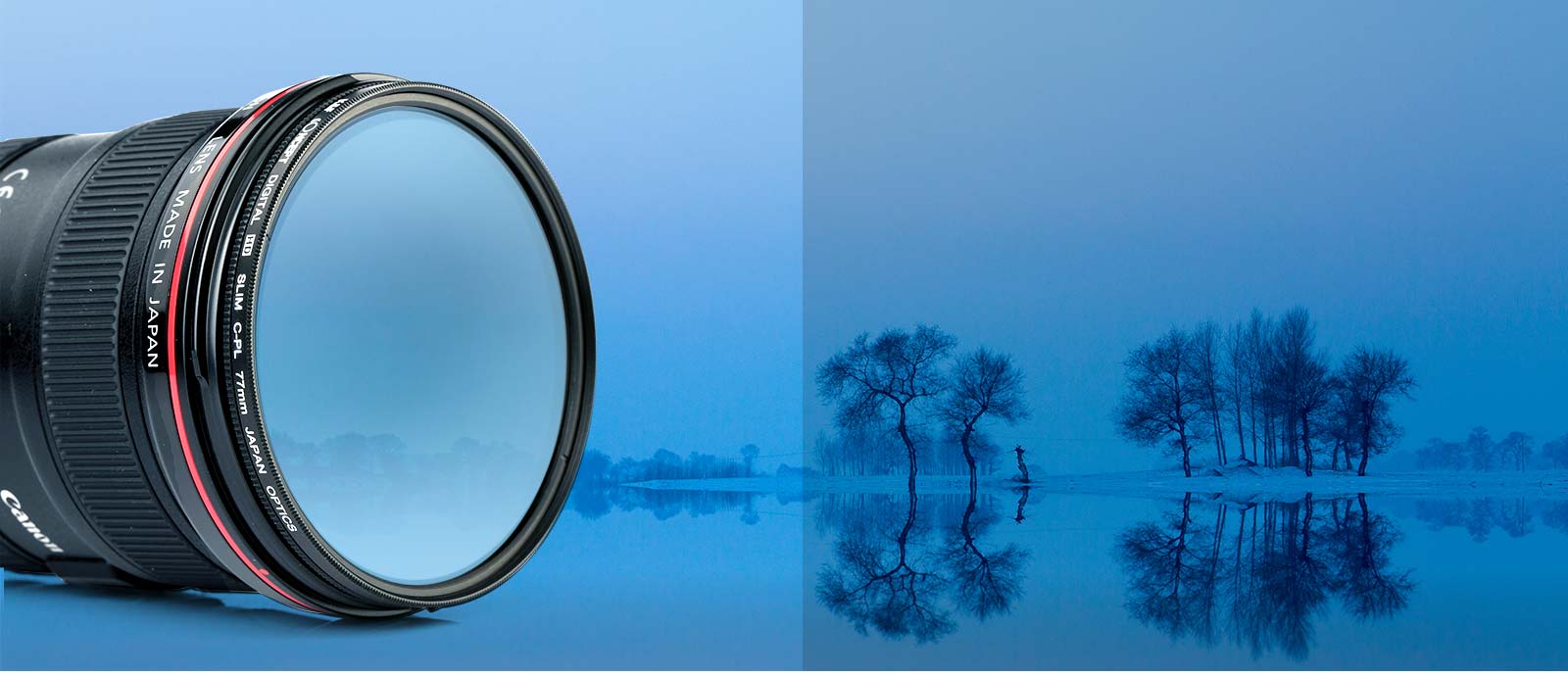 Filtro polarizzatore circolare polarizzato
Può essere utilizzato per qualsiasi tipo di fotografia. I filtri polarizzatori sono generalmente circolari, consentendo un facile controllo dell'effetto della polarizzazione.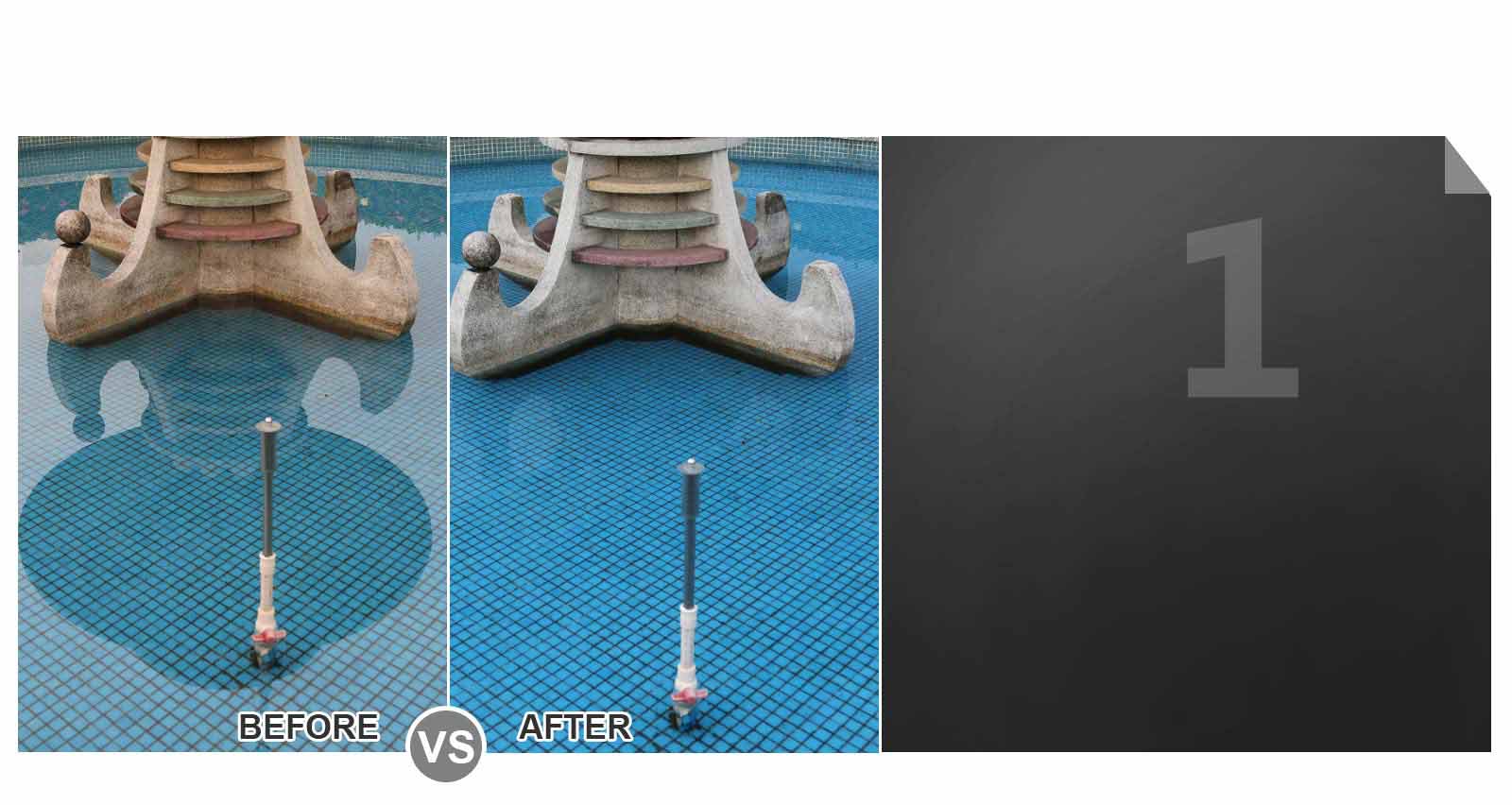 MIGLIORARE I COLORI E AUMENTARE IL CONTRASTO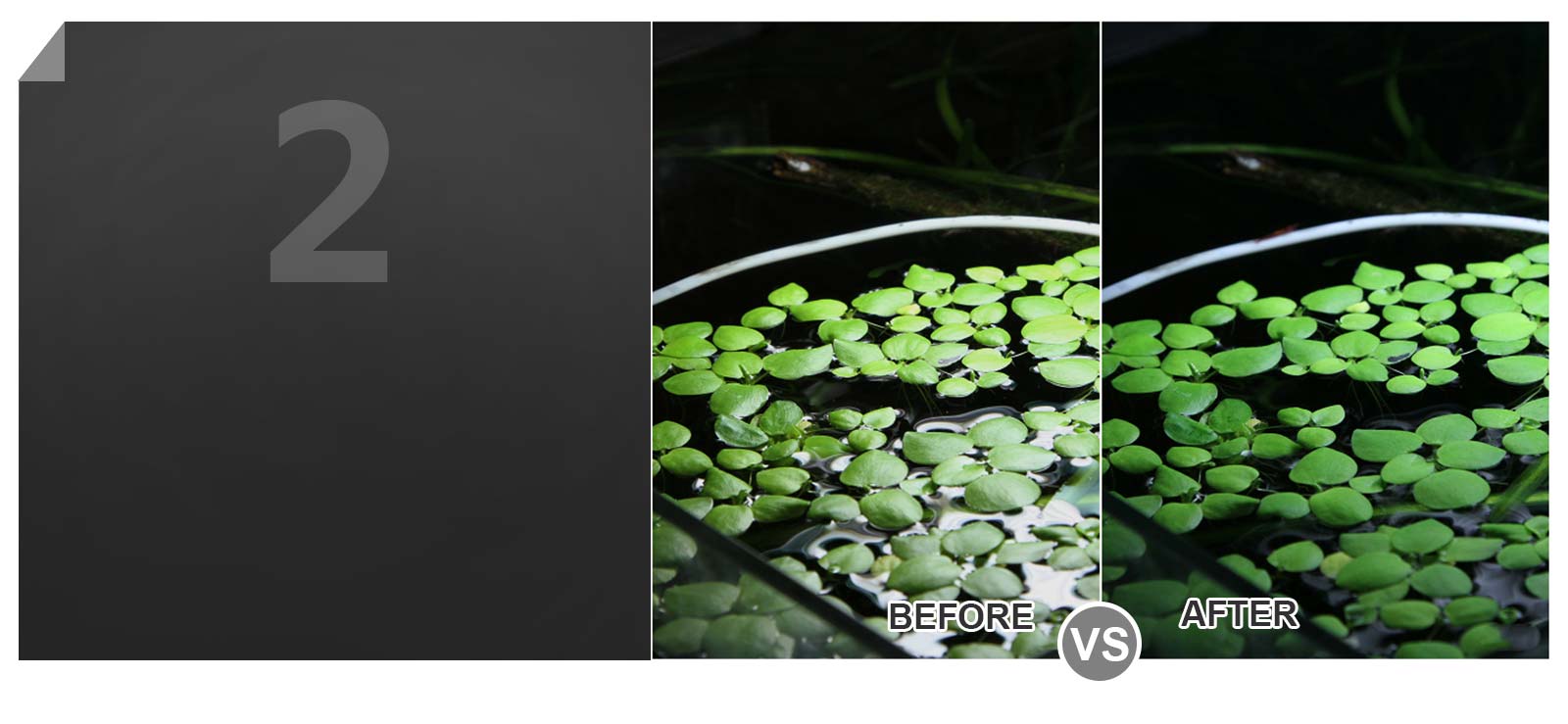 RIFLESSI DRAMATICAMENTE RIDOTTI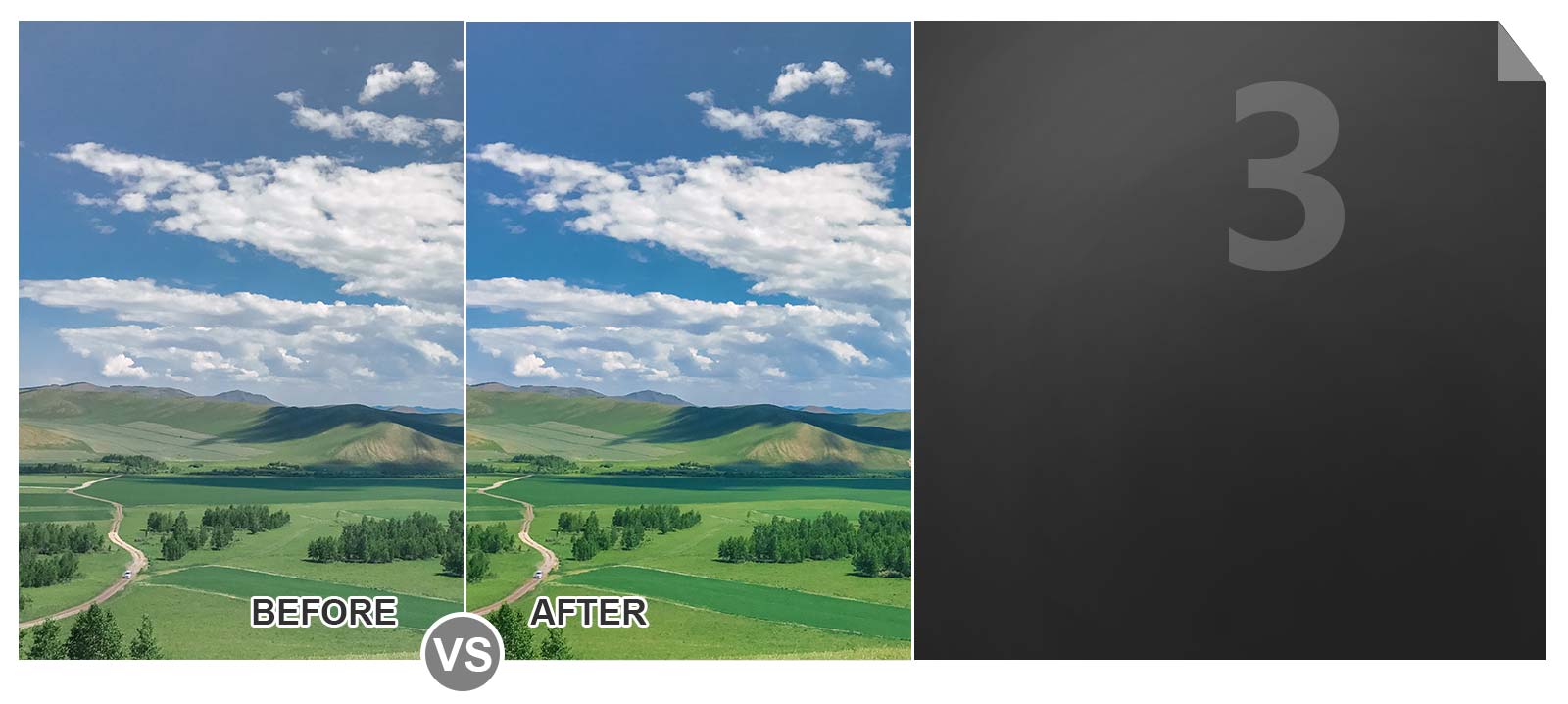 FILTRI FUORI LUCE POLARIZZATA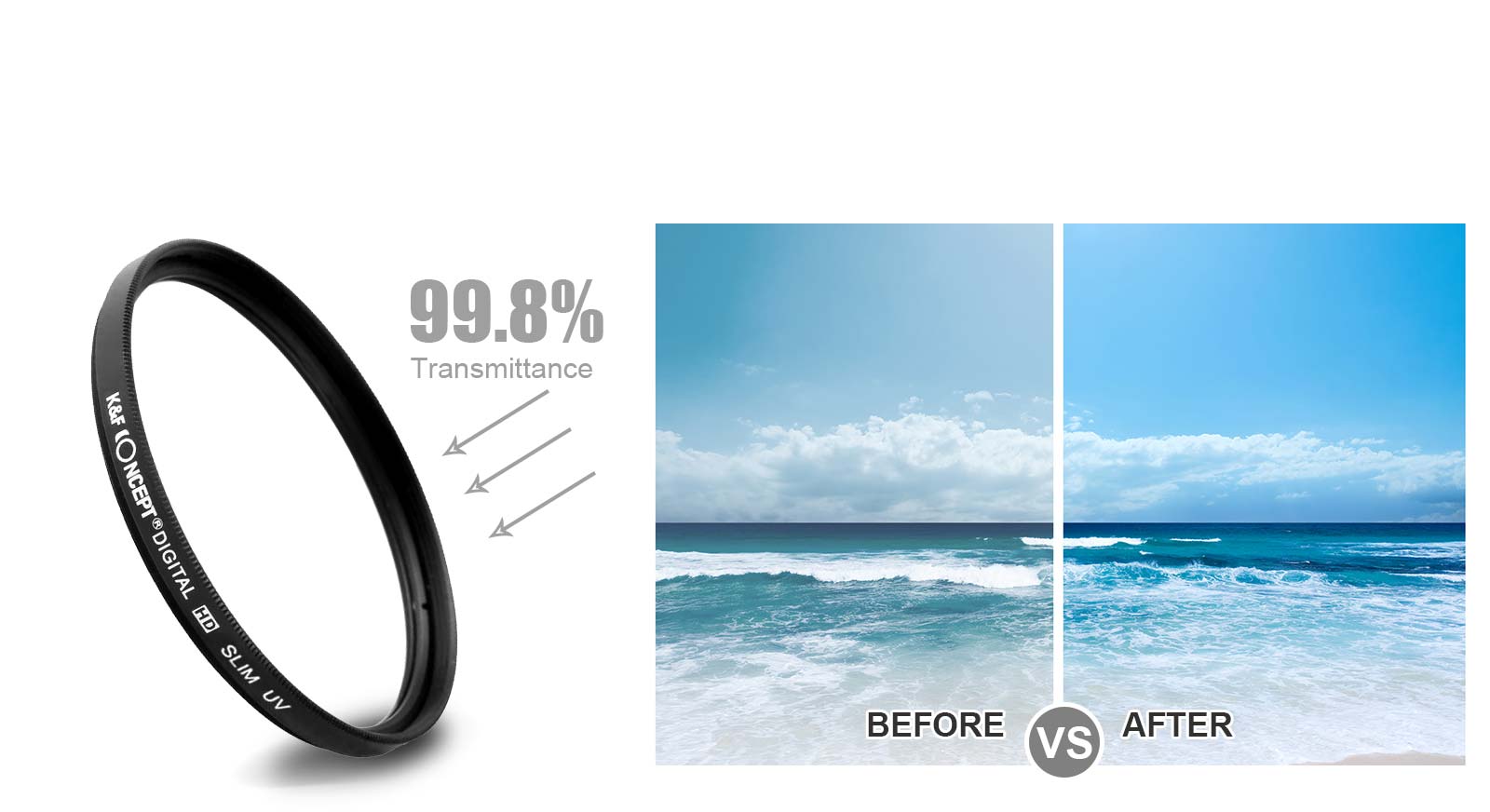 FILTRO UV
I filtri UV di alta qualità possono essere montati in modo permanente su obiettivi con un impatto minimo sulla qualità dell'immagine.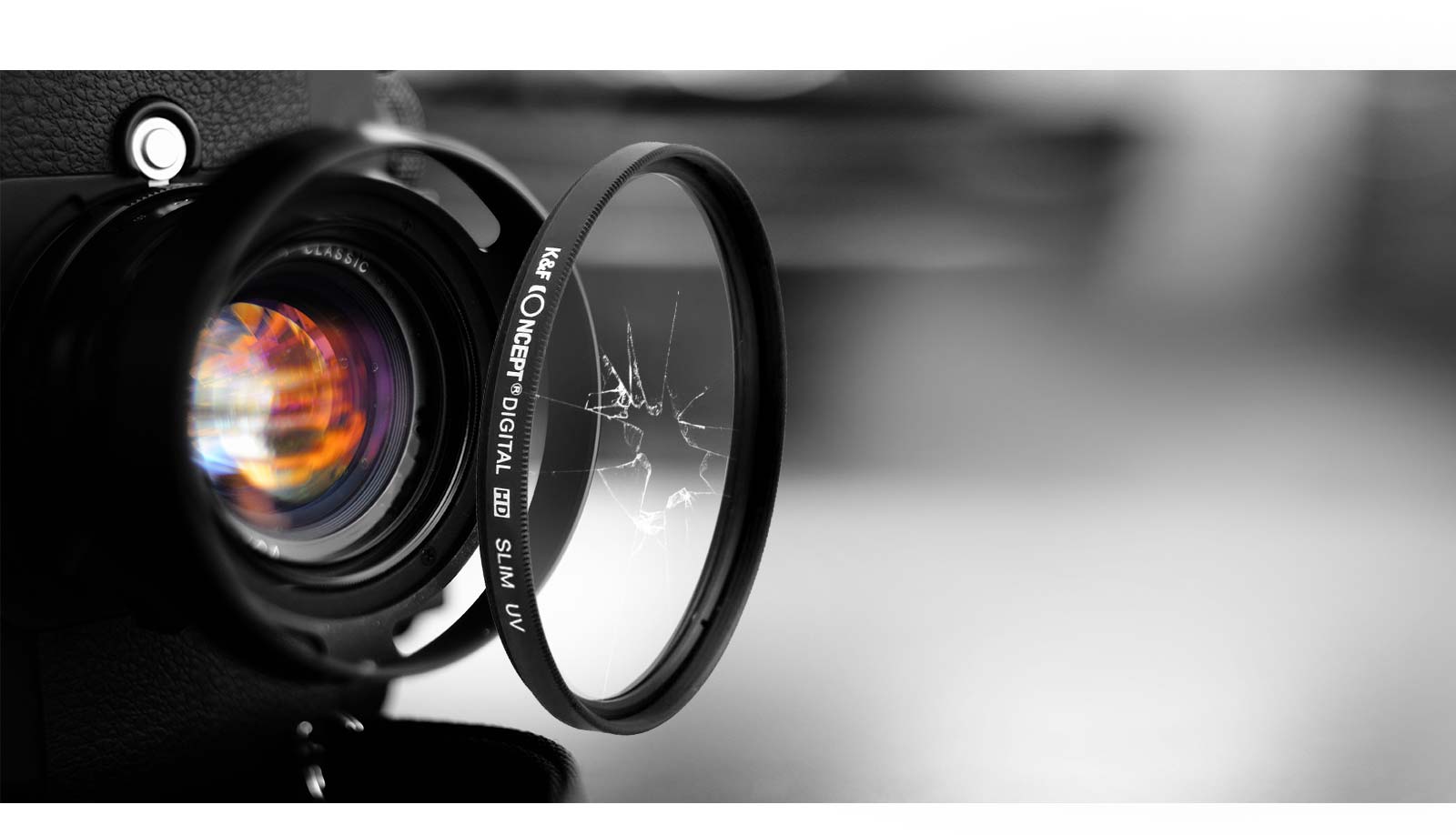 PROTEZIONE LENTI
Protegge l'elemento frontale di una lente da polvere, sporco, umidità e potenziali graffi.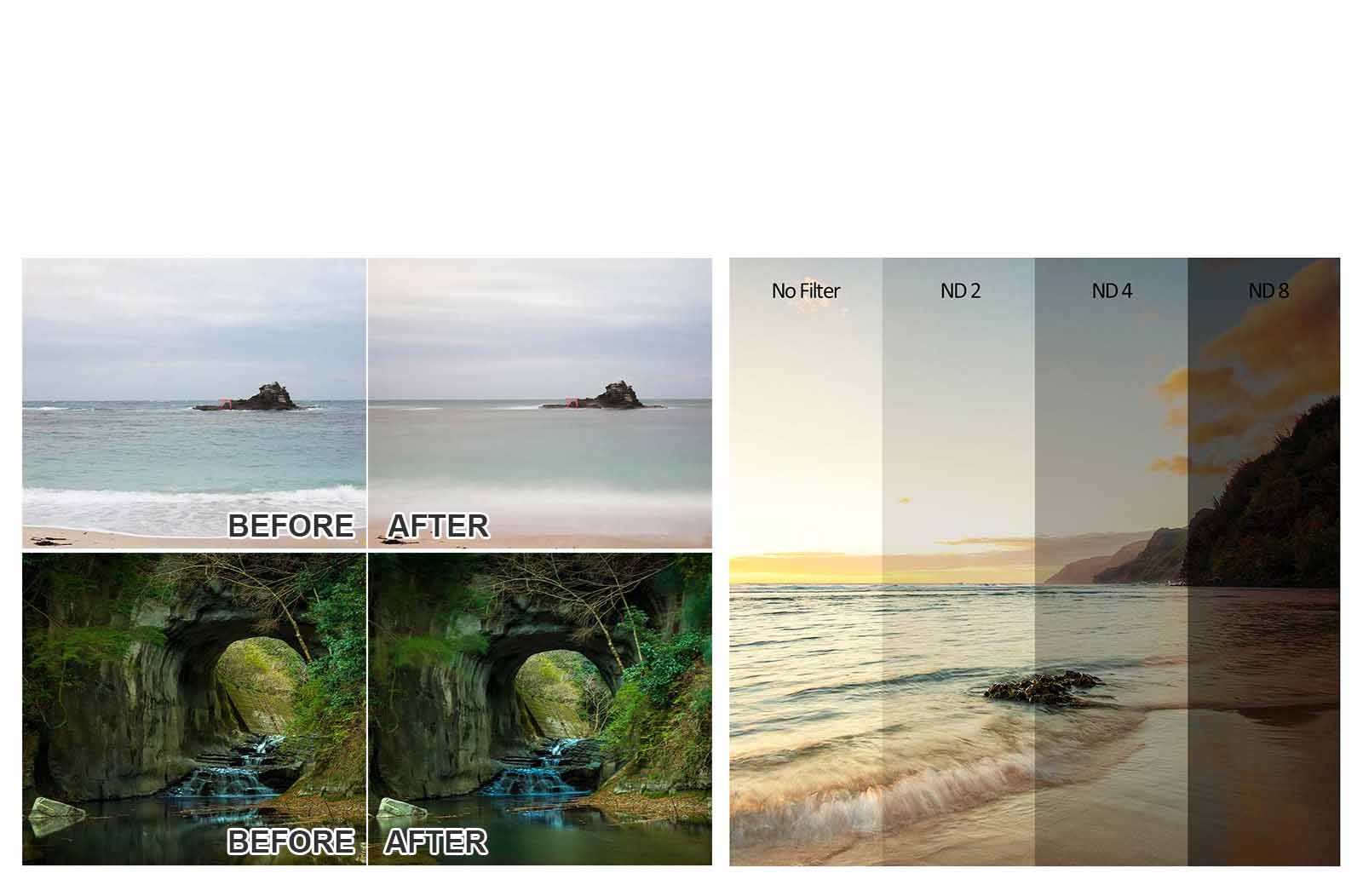 FILTRO ND
Riduce la quantità di luce che entra nell'obiettivo, riducendo così la velocità dell'otturatore della fotocamera. Utile per le situazioni in cui è necessario creare il motion blur (fiumi, cascate, persone in movimento) o aperture grandi con flash per evitare la sovraesposizione.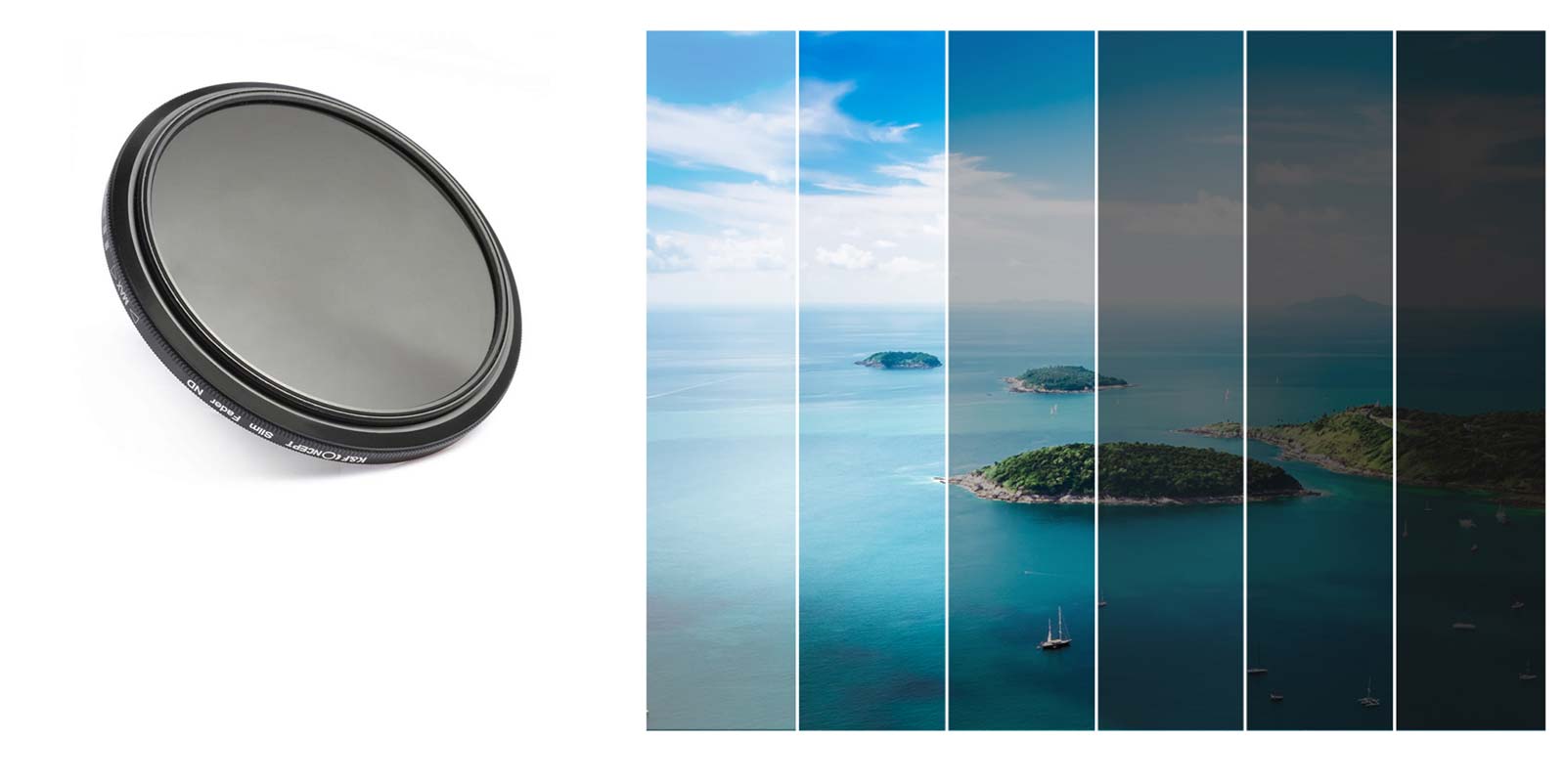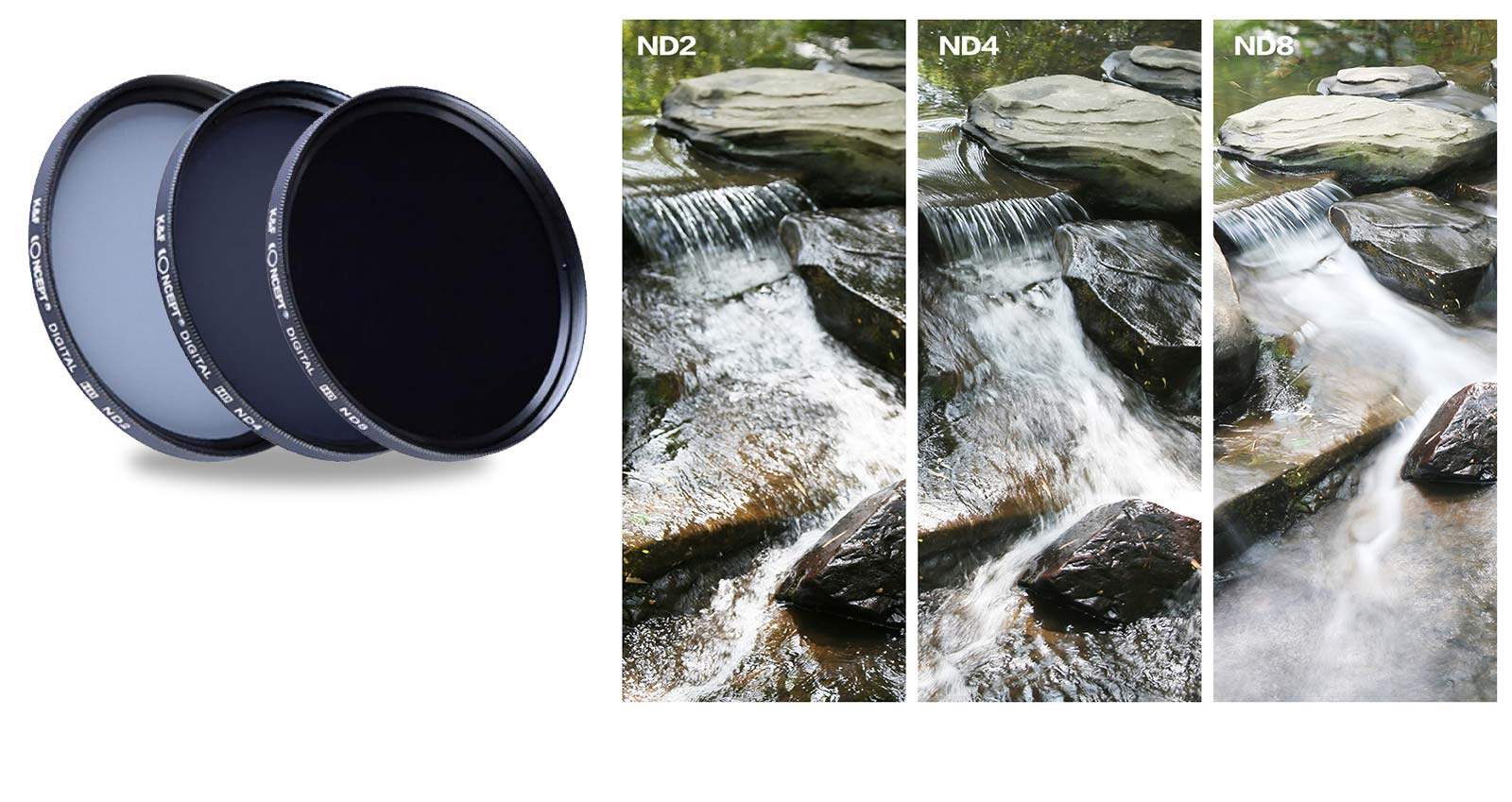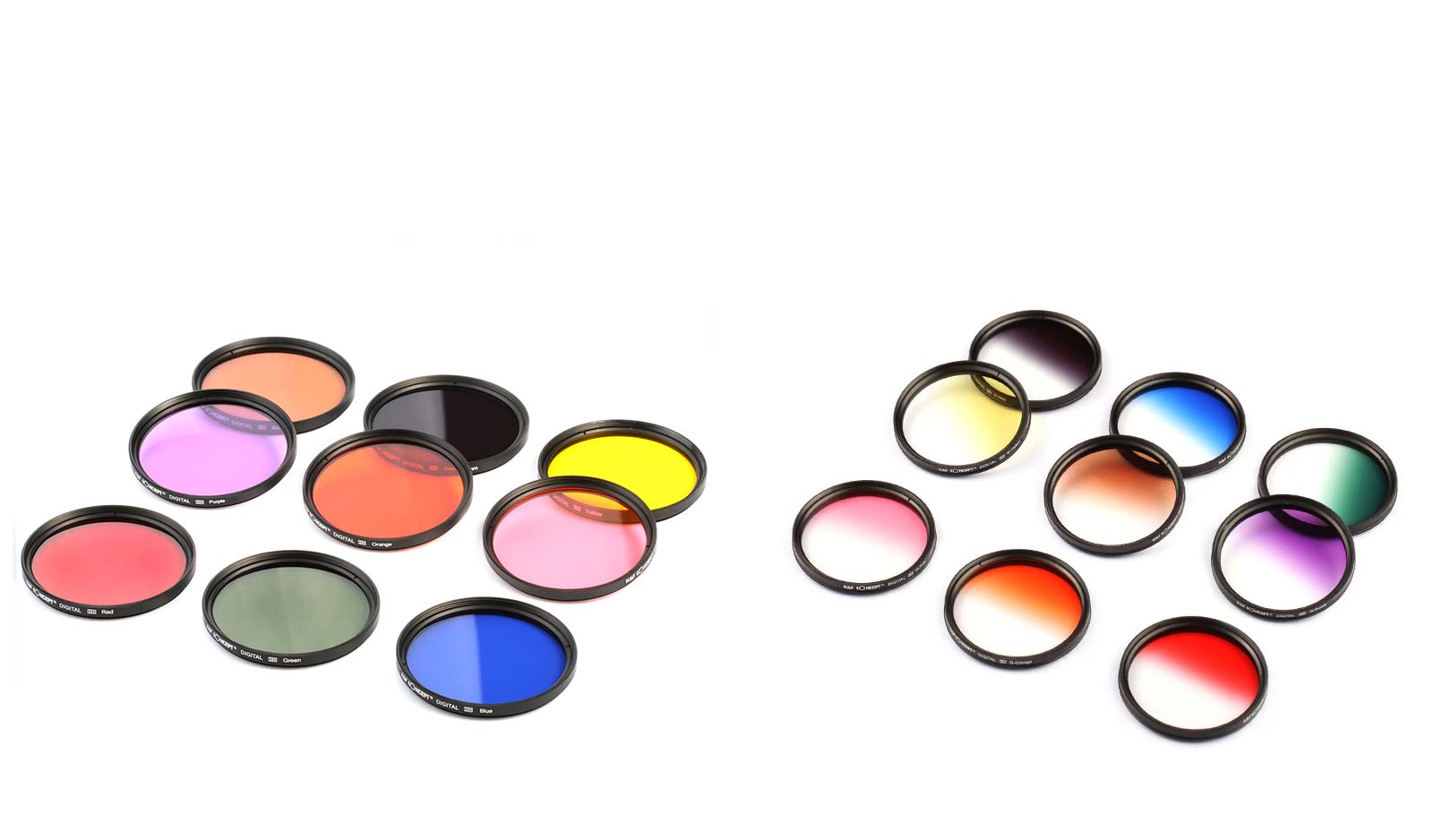 SET DI FILTRI COLORE
Corregge i colori, determinando un cambiamento nel bilanciamento del bianco della fotocamera. Alcuni filtri colorati possono sottrarre i colori, bloccando un tipo di colore e consentendo il passaggio di altri colori. Questi tipi di filtri erano popolari per il cinema. Raramente vengono utilizzati nella fotografia digitale, poiché i loro effetti possono essere facilmente applicati in post-elaborazione.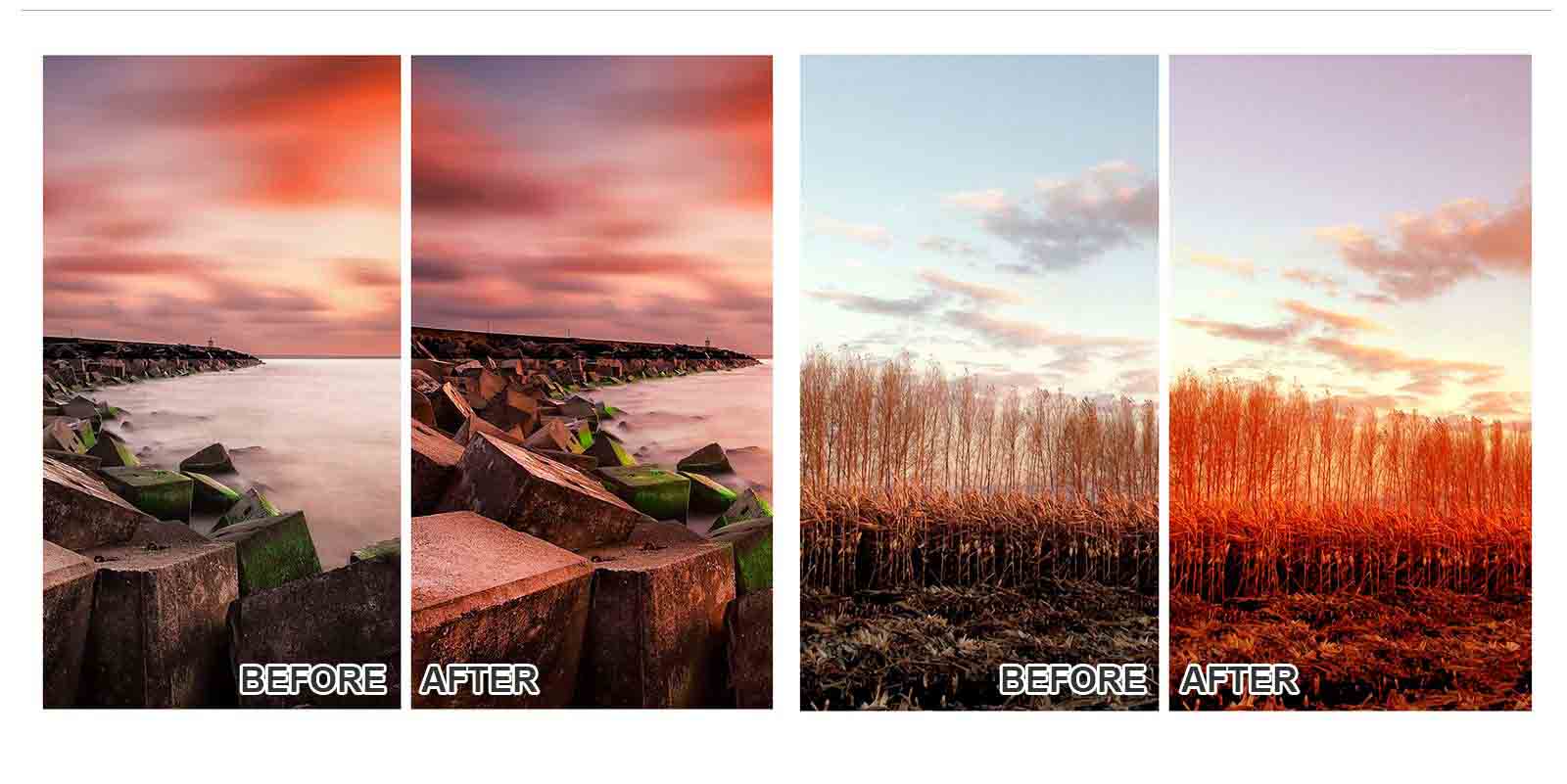 Rosso sfumato
Arancia graduata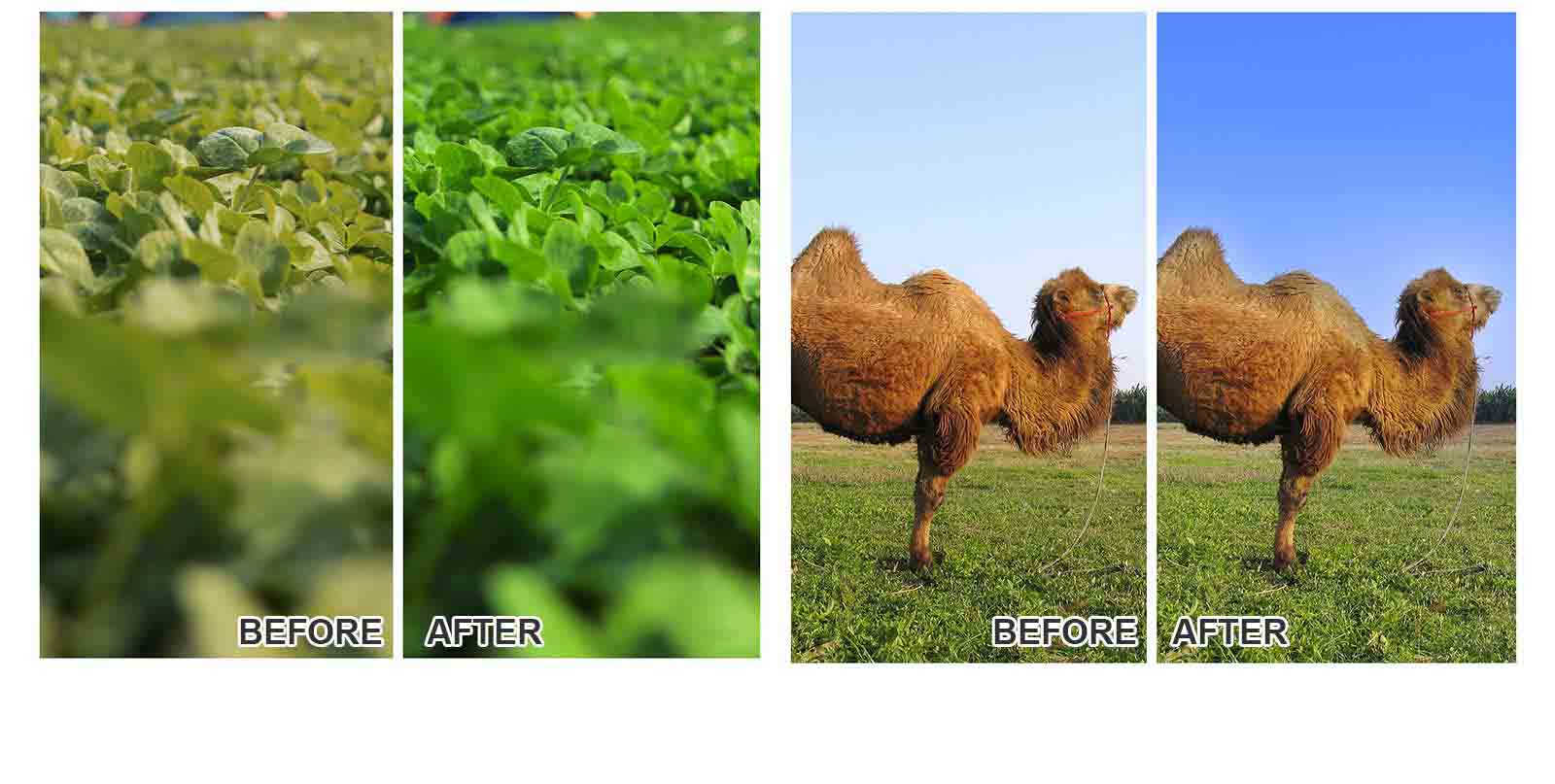 Verde sfumato
Blu graduato
Great value for money and great quality
K&F have been kind enough to send me these as part of my affiliate partnership and I'm very impressed. They are such good value for money and very easy to use. The holders are very handy and the selection of filters is great. So far I can't see any negative effects on my photography
I was expecting better quality, but for the price - that's what you get!
I'm a professional photographer with 10 years of experience, currently at university studying it in BA(Hons). I'm a fan of long exposures and filters, but I've always had screw-on/circular ones previously. I always wanted one of these filter systems, and I thought I'd get something cheap off Amazon, as it's sheets of glass, how bad can it be? How wrong was I? I used them for a few photos! Didn't suit my wide-angle lens (too small filters) and can't stack. It even made my photographs look worse. This is okay for someone wanting to dip their toe into creative photography - but for a professional... Stay away.
Seems like good value for money. Has an exceptional range of adapter rings.
Likes;. There's a lot of it! Plenty of storage pouches except for the adaptor rings which are in plastic bags.Cons; No CPL, but which size are supposed to include?. The only major failing is the you have to work out which filter is which, and on the plus side there's a large quantity of them.Good value still, but has room for improvement, and each filter should be in its own little case stating which filter it is and the EV compensation.Still good value.
Bargain way to try square systems with good quality results
Bought this on a bit of a whim, as I wanted to try a square filter system. My friend tried to persuade me against them saying they would be slow and take up too much space, recommending the circular filters instead. I have bought the K&F Concept variable ND, and I have to say it is much easier to fit and carry around. However, if you want to take landscapes, then the square system is far superior with its Grad ND glass, coloured glass and ability to stack glass on top of each other. Firstly though, these are not glass they are resin. Also, you have to remember you get 40 different filters, 2 filter holders and most lens adaptors for under £40!! A single Nisi filter alone would cost over £100. So remember there is always an element of you get what you pay for. HOWEVER, you do get ALOT more than you pay for with this set up. You get everything you could possibly want to try this type of set up and get very good results. If you are looking to get a regular spot on National geo then maybe you will want one of their higher quality set ups, but for everything else this does guys what you need it to. I mainly used it so far to grad the bright sky and keep detail in the foreground. I have played with a couple of the colours too with some good results meaning less messing in post production. If you want to try a square system, this is the one. If it works, and if you progress beyond hobby photographer then yeah, you may be upgrading but you will have a good idea of the filters you have used, and need to buy again. For the money, you cant beat it.The only draw back is no labeling on the filters (but it's not hard to know what they are and lay them out in the cases accordingly.I forgot to mention the 4 cases they come with, good quality and do the job. Remember, all this for under £40!! You cant go wrong.
Looking through rose tinted filters!
It's an extensive filter kit, there are several front lens adaptors so should suit most people's requirements. The filter holder seems sturdy enough. I haven't really tried many filters on the camera in real terms as yet. However, I cannot give 5-stars for picture quality or overall rating as yet because of one simple thing - Neither the filters or holders have the names of the filter on them, so such filters as the polarising filter and ND filters don't have a name on them so you have to guess which they are at first and need to experiment on finding what you want, and I cannot be too sure that the filters could be easily scratched, so I'd a little careful if you do decide to buy the kit?! But compared to 'brand' name kit its worth getting if you're only going to use the filters every now and then, if not then pay the extra and get something that's probably stands up to constant use.
These images belong to K&F Concept end users.
I migliori prodotti più venduti