Kit Filtro GND 40 in 1
55,99€
44,99€
&Spedizione GRATUITA sui paesi idonei
Marca:

K&F Concept

Acquista K&F Concept kit filtro gnd 40 in 1 online, spedizione gratuita e garanzia di restituzione entro 30 giorni.

Disponibilità:

Disponibile

44.99

https://www.kentfaith.it/SKU0487_set-filtro-nd-graduato-40-in-1
Acquista più di 2 oggetti con uno sconto del 10%
Caratteristiche
• Il kit include: (Filtro quadrato a colori completo di blu, arancione, marrone, rosa, rosso, verde, giallo, viola + quadrato Colore sfumato Filtro blu, arancione, marrone, rosa, rosso, verde, giallo, viola + ND2 G.ND2 , ND4 G.ND4, ND8 G.ND8, ND16 + Filtro tramonto + 9pcs Anelli adattatori filtro + 1 paraluce + 4 sacchetti filtro + 2 portafiltri).
• Si adatta con l'anello filtro quadrato e il supporto, ideale per fotografare il cielo, il tramonto, la nuvola rosea, l'acqua del lago, ecc.
• Controlla la luce e il colore direttamente sulle tue immagini grezze al momento dello scatto.
• Mantieni la qualità delle tue immagini senza eccessivo lavoro di post produzione.
• Anello di tenuta in metallo al posto dell'anello di tenuta in plastica, migliore tenuta. Gli antivibranti cadono o si allentano.
Frequently Bought Together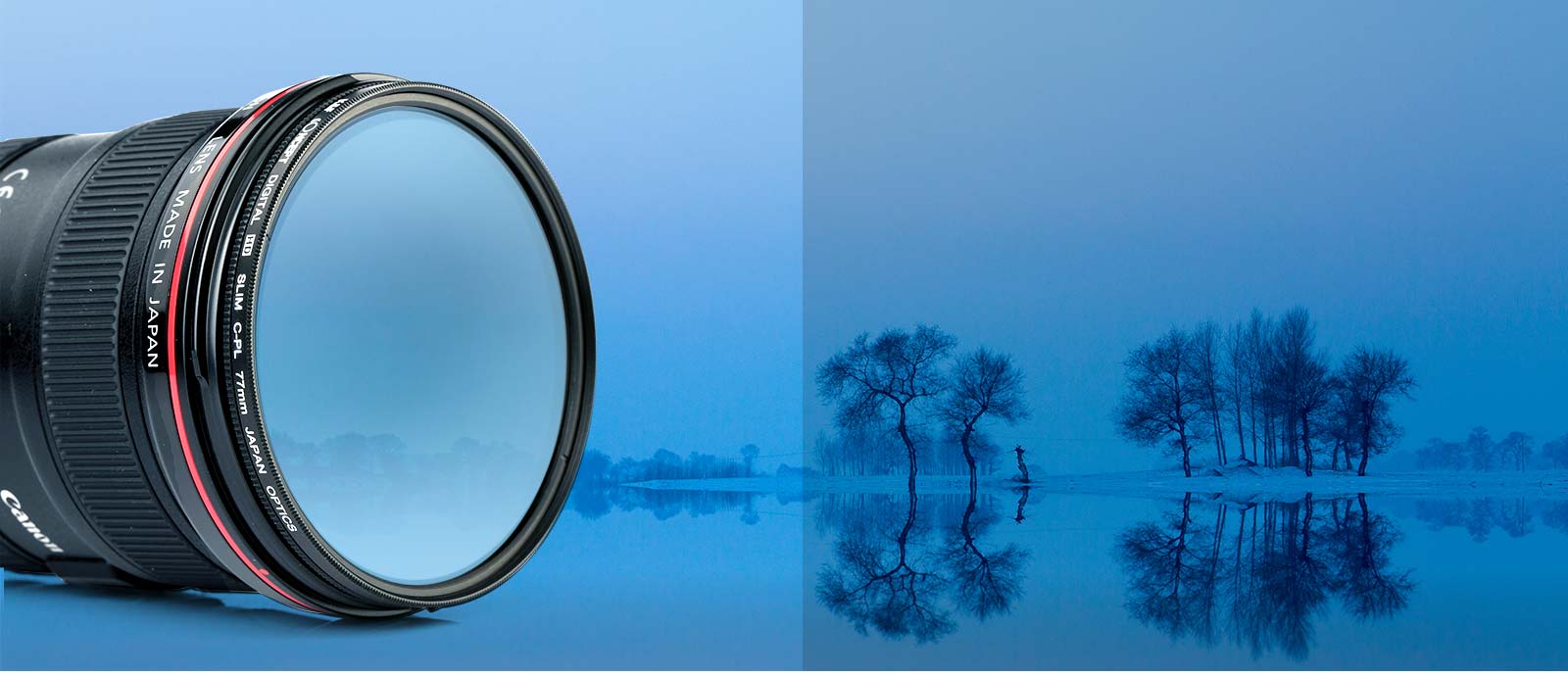 Filtro polarizzatore circolare polarizzato
Può essere utilizzato per qualsiasi tipo di fotografia. I filtri polarizzatori sono generalmente circolari, consentendo un facile controllo dell'effetto della polarizzazione.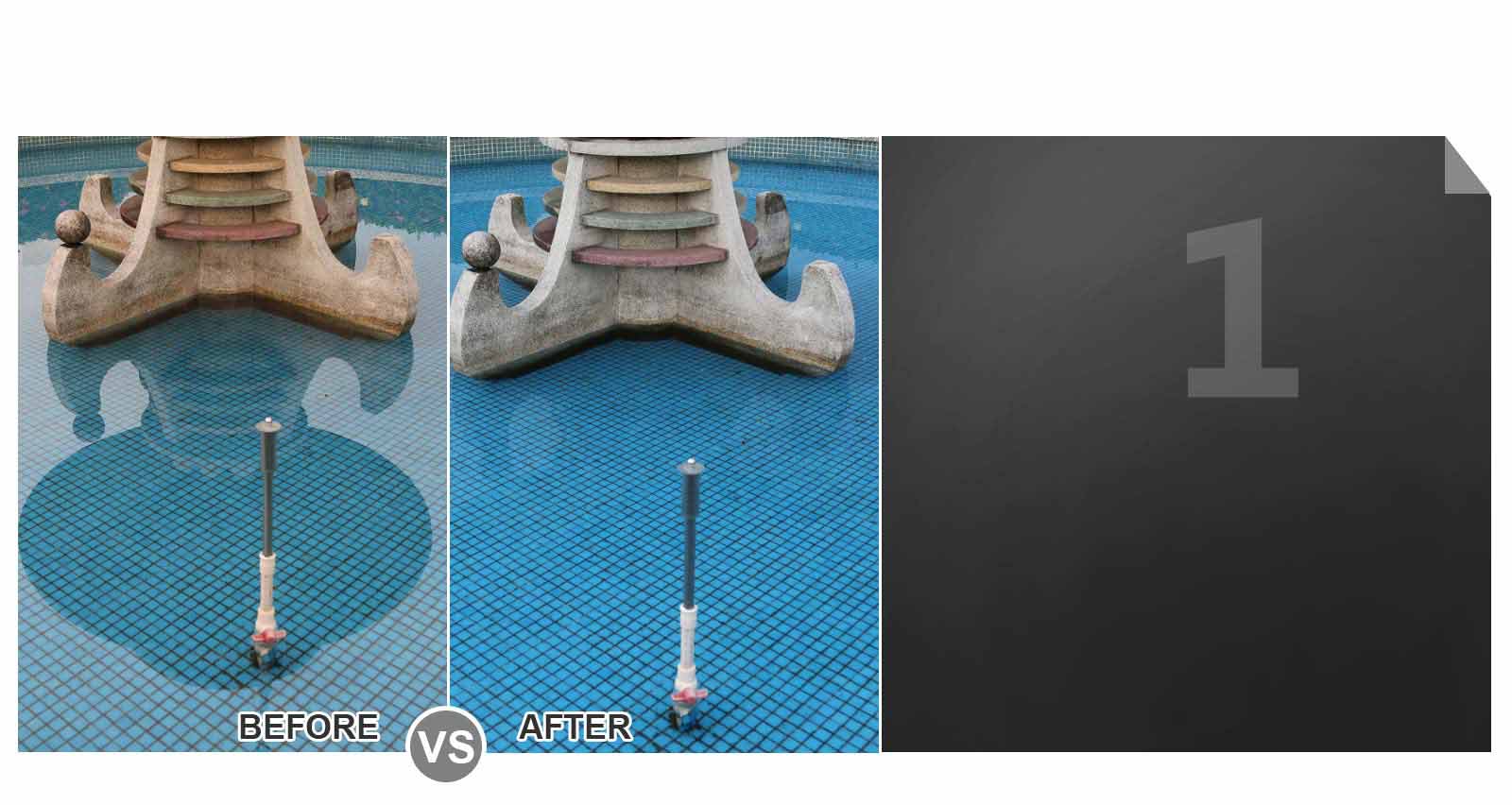 MIGLIORARE I COLORI E AUMENTARE IL CONTRASTO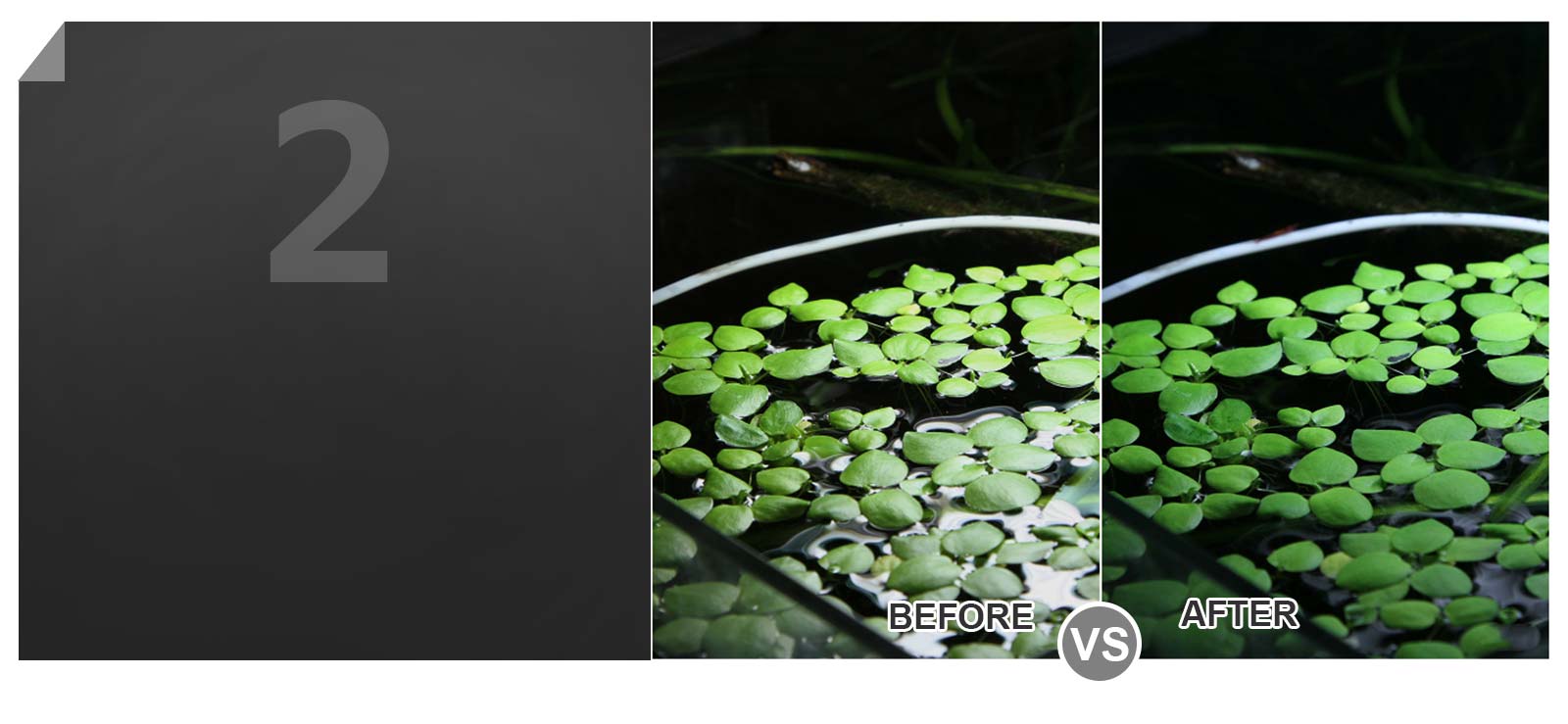 RIFLESSI DRAMATICAMENTE RIDOTTI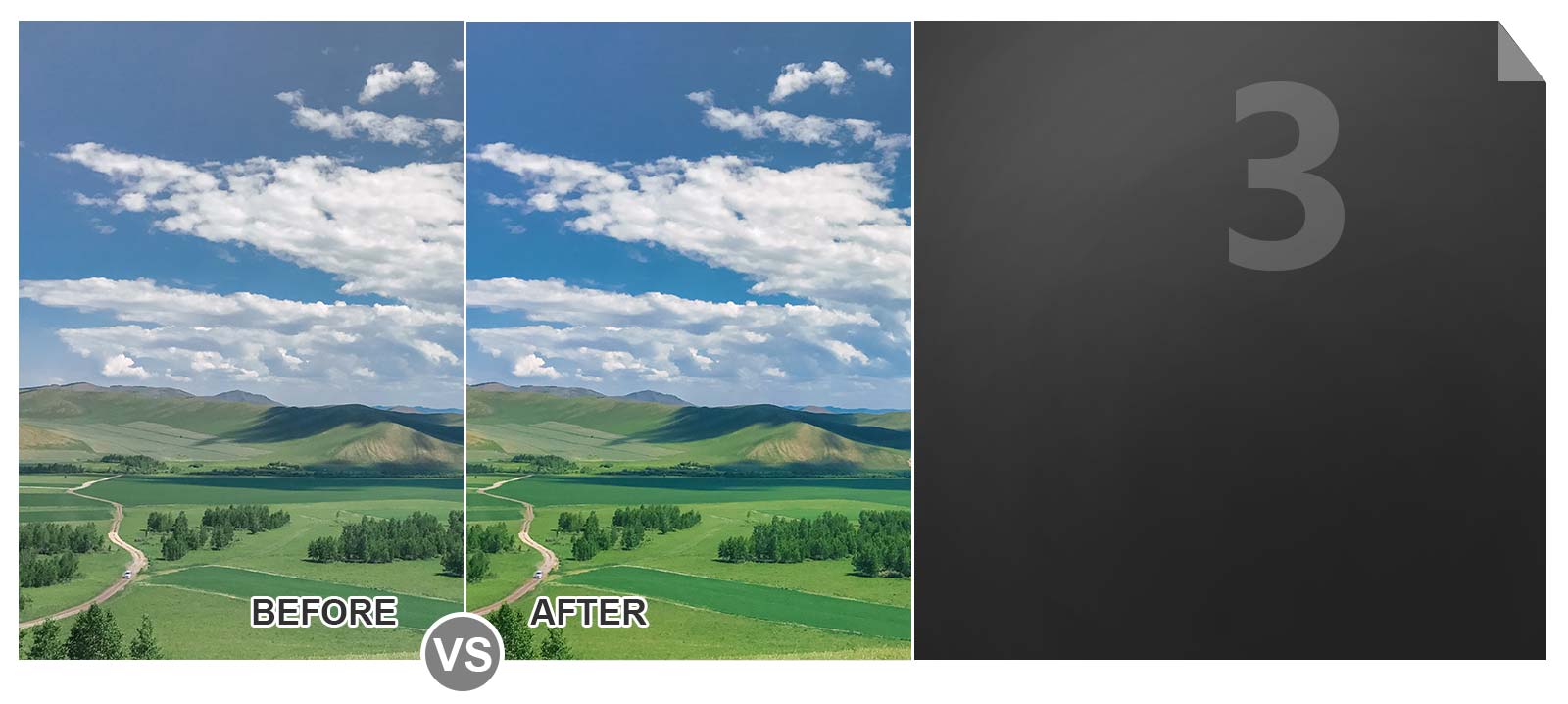 FILTRI FUORI LUCE POLARIZZATA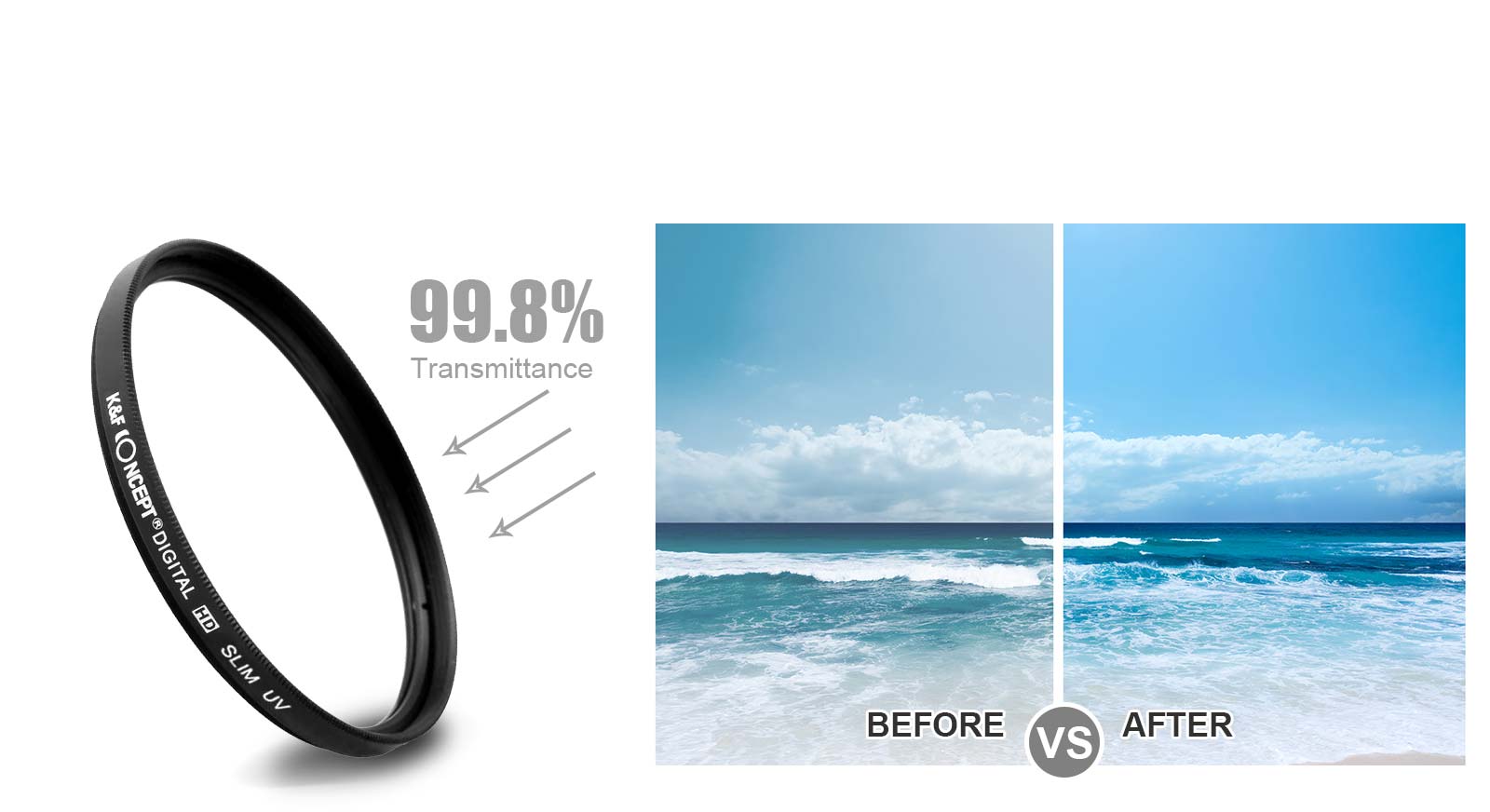 FILTRO UV
I filtri UV di alta qualità possono essere montati in modo permanente su obiettivi con un impatto minimo sulla qualità dell'immagine.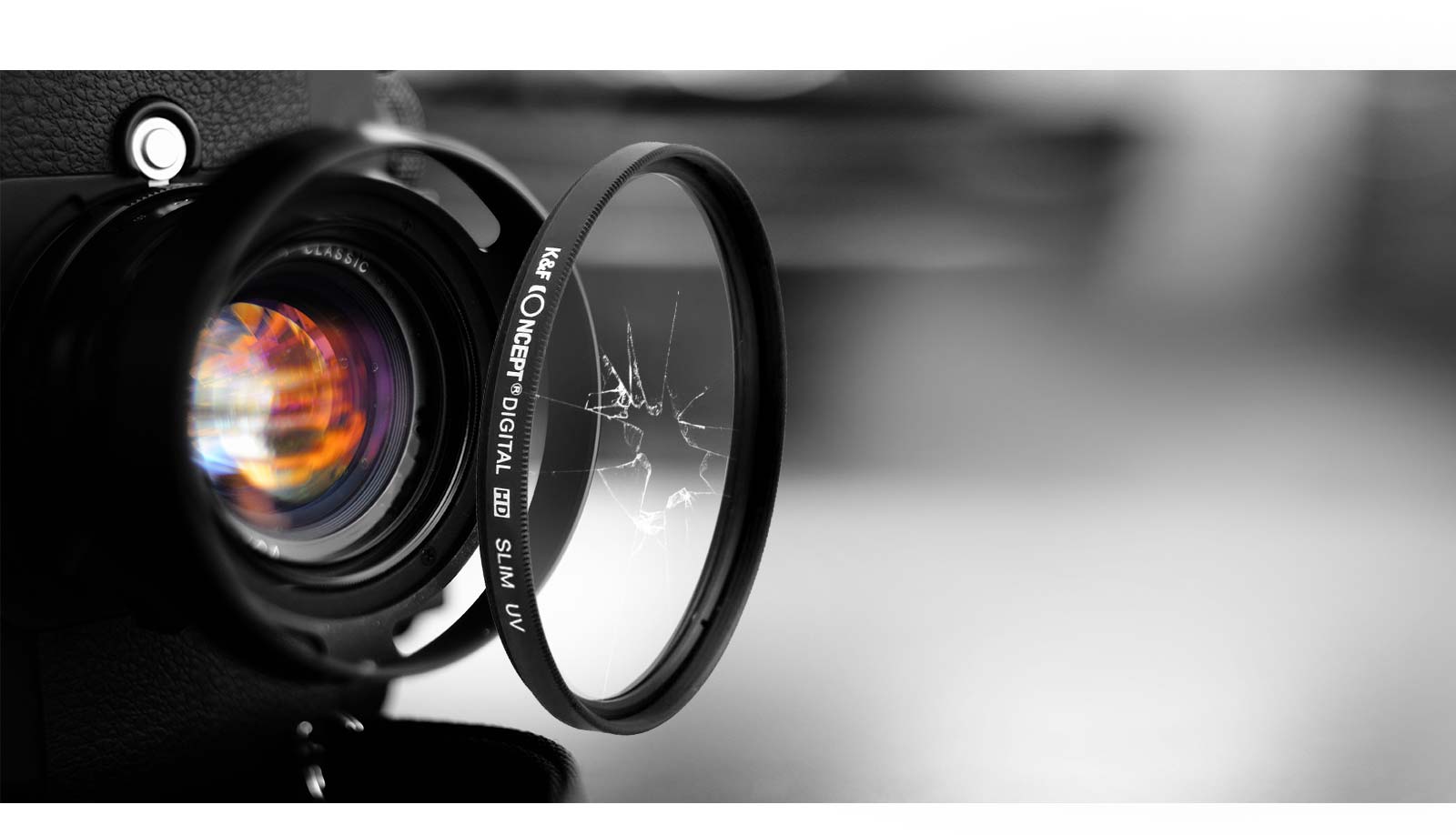 PROTEZIONE LENTI
Protegge l'elemento frontale di una lente da polvere, sporco, umidità e potenziali graffi.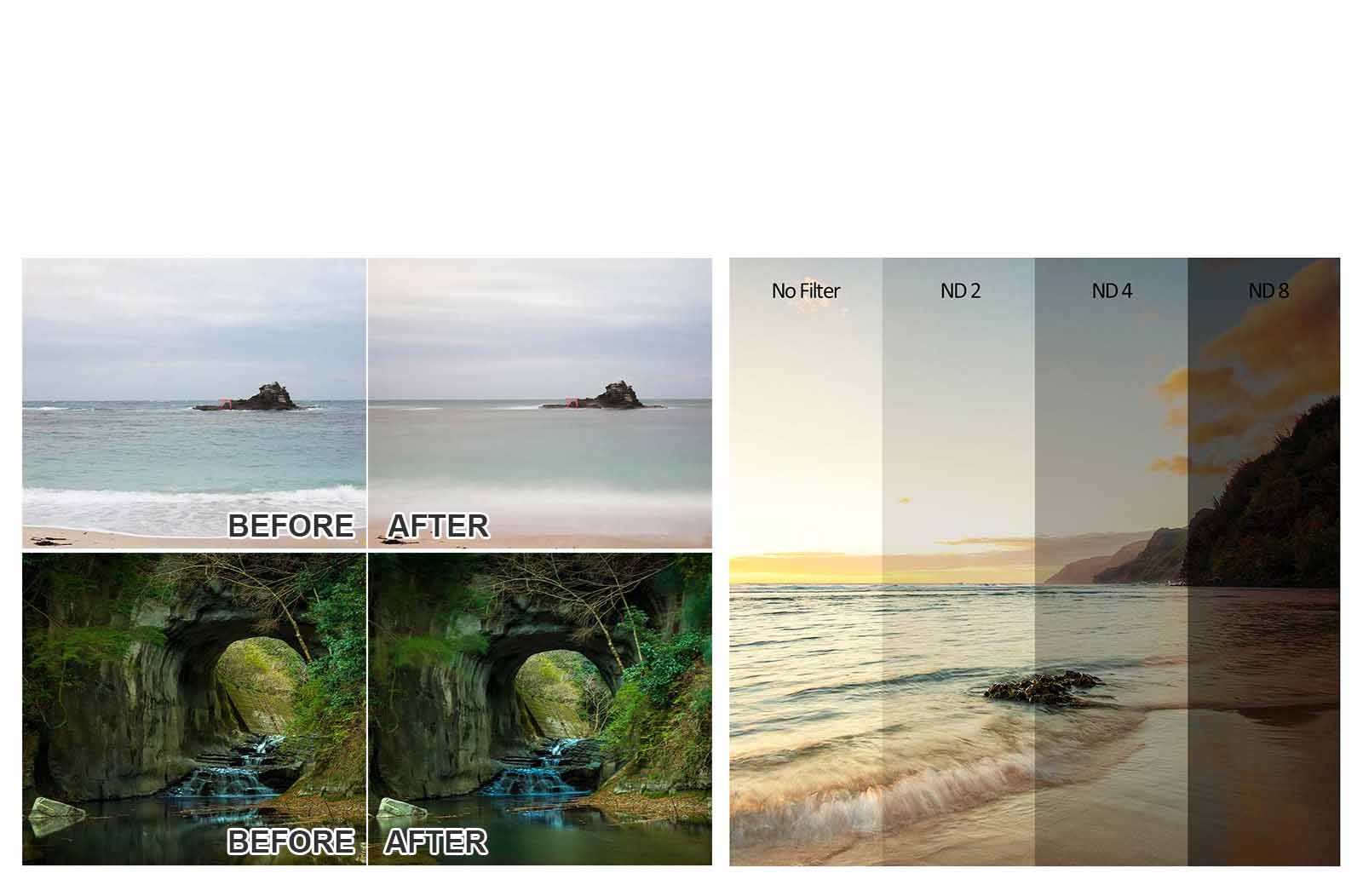 FILTRO ND
Riduce la quantità di luce che entra nell'obiettivo, riducendo così la velocità dell'otturatore della fotocamera. Utile per le situazioni in cui è necessario creare il motion blur (fiumi, cascate, persone in movimento) o aperture grandi con flash per evitare la sovraesposizione.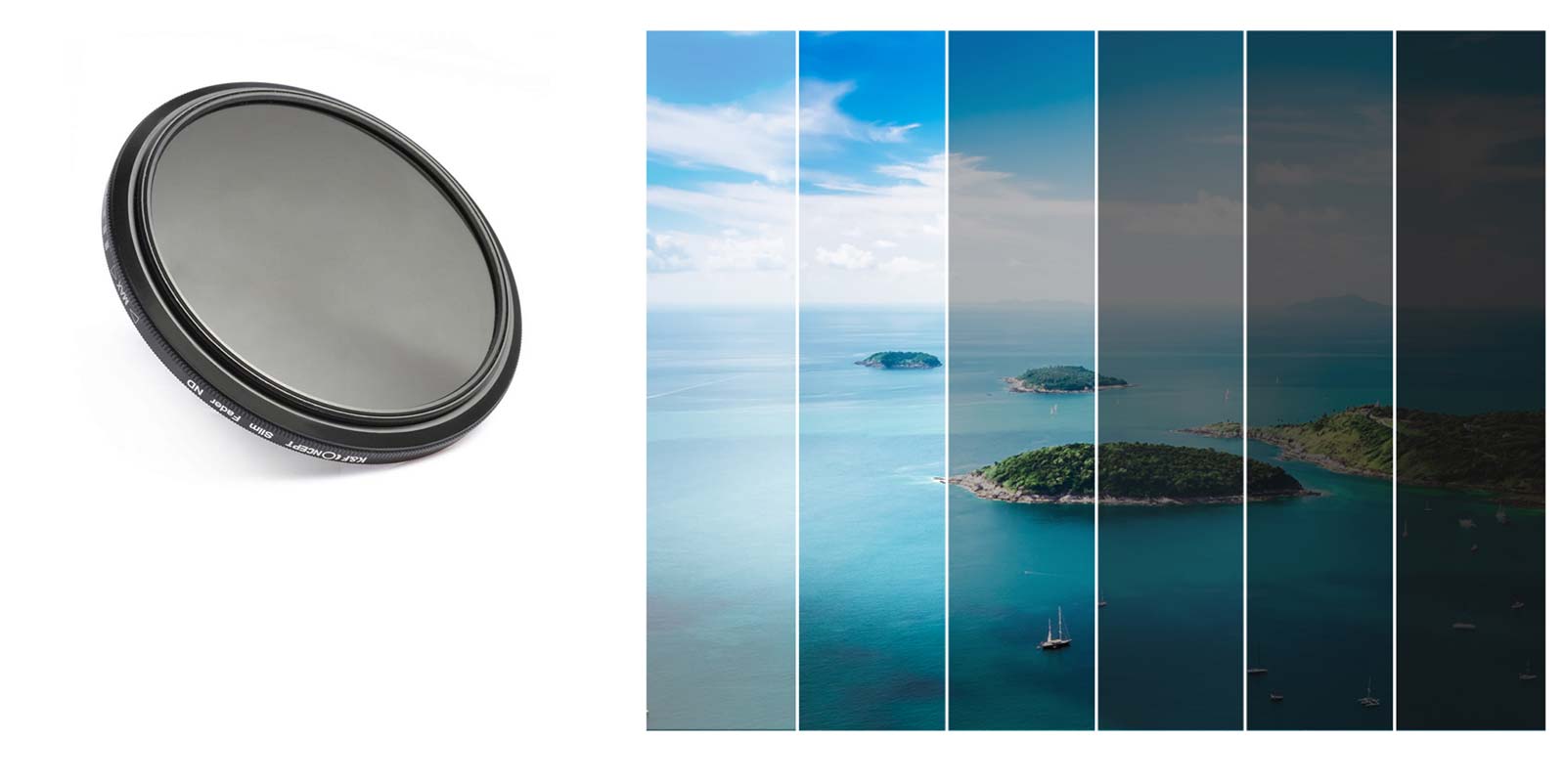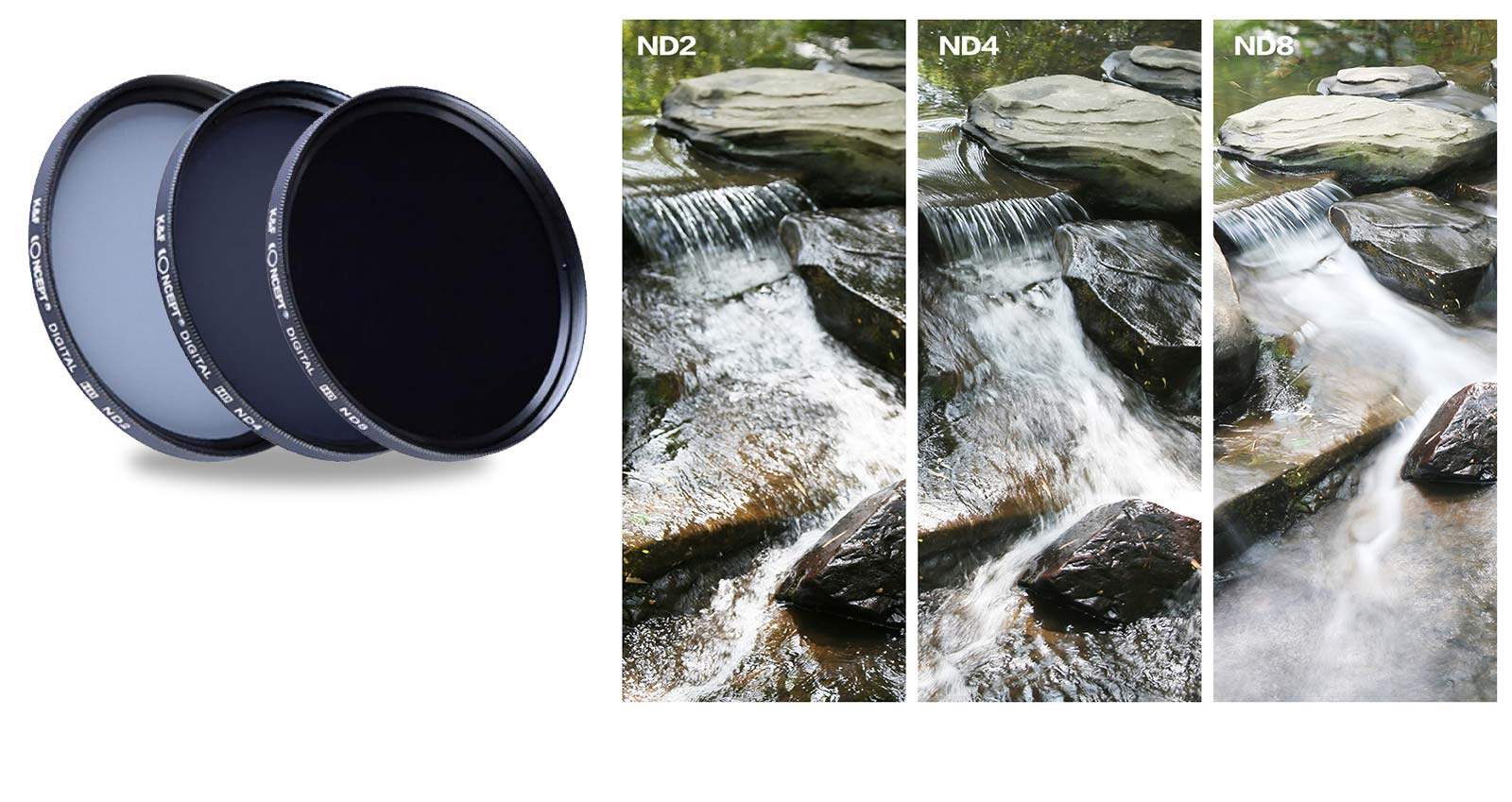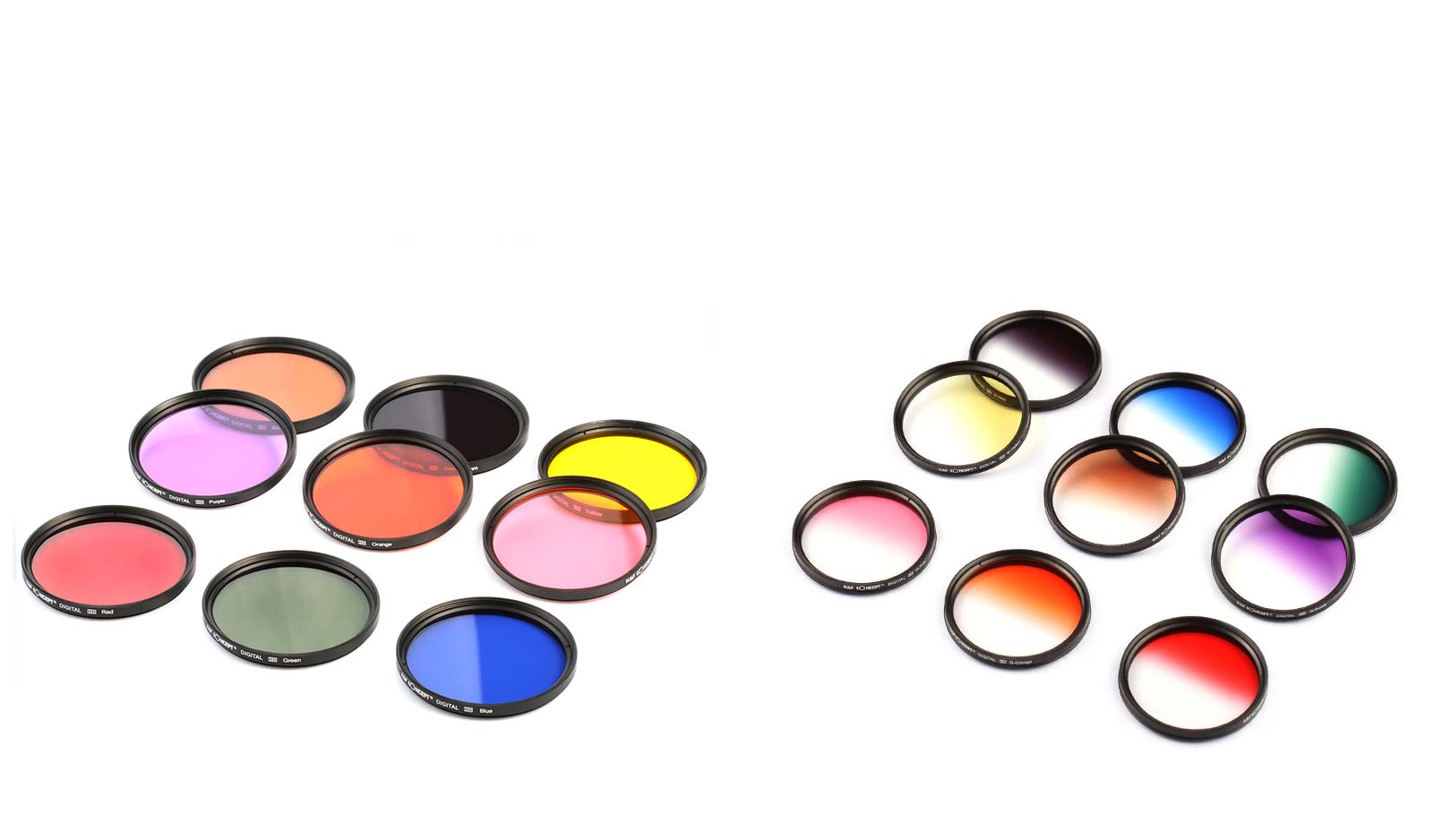 SET DI FILTRI COLORE
Corregge i colori, determinando un cambiamento nel bilanciamento del bianco della fotocamera. Alcuni filtri colorati possono sottrarre i colori, bloccando un tipo di colore e consentendo il passaggio di altri colori. Questi tipi di filtri erano popolari per il cinema. Raramente vengono utilizzati nella fotografia digitale, poiché i loro effetti possono essere facilmente applicati in post-elaborazione.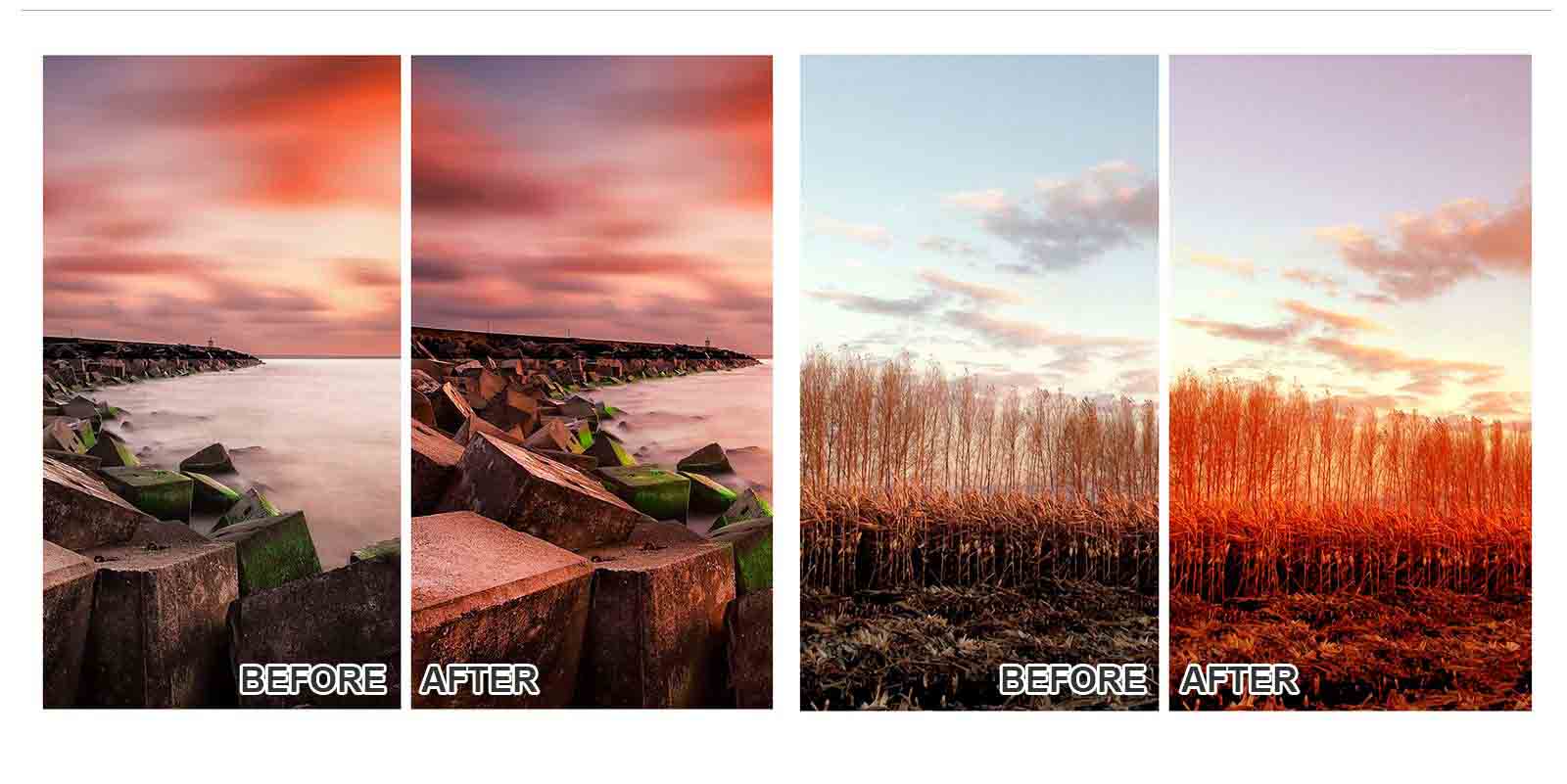 Rosso sfumato
Arancia graduata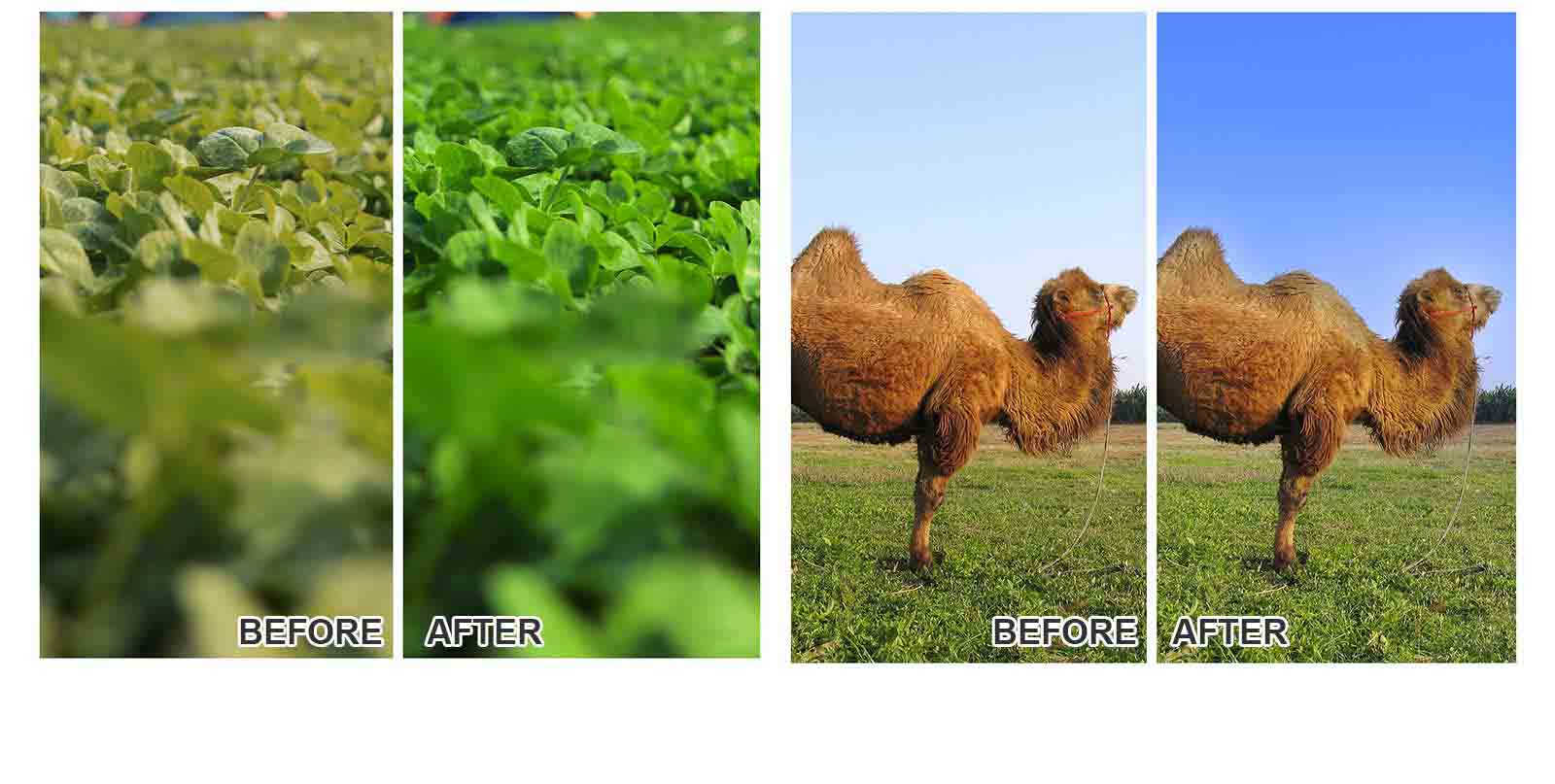 Verde sfumato
Blu graduato
Great value for money and great quality
K&F have been kind enough to send me these as part of my affiliate partnership and I'm very impressed. They are such good value for money and very easy to use. The holders are very handy and the selection of filters is great. So far I can't see any negative effects on my photography
Good Starter - But You Will Upgrade
Firstly, the reality is that with a digital camera and decent software most filters to a large extend have been made redundant. Apart from ND filters which are absolutely essential for various photographs requiring longer exposure times such as the moving water pictures that are both popular and interesting.Of course you can get some pretty pricey filters which, may or may not be of use to you.Which brings me to this set. Both my wife and I have become far more interested in photography and of course started down the path of buying various items which can be an eye watering experience to say the least. So, here I am with a set of filters that are at the 'cost effective' end of the range.Bought as a means to learn what works and does not work without spending a small fortune and for that purpose these are fantastic. You get a huge range of colour filters and of course solid and graduated ND filters.The holder is the bit that counts because it has enough adaptors to suit any lens and will take far higher quality filters than supplied with this set. Quality is fine and with a bit of respect won't break or fail but clearly these are not much more than starters for ten.The filters themselves are perfectly useable but, not particularly tough so pick up scratches very easily. I found that even a small amount of dirt not very carefully removed left small marks.Transparency is good with a nice clear and undistorted image whilst of course still in perfect condition. See my point above regarding scratches.Regardless, what this set does let you do is to play around trying out different filters without spending a fortune. Then, you might, like me, have narrowed down the list of essentials for your particular preferred photography likes.This means that when you go out and drain your wallet on a decent brand filter you know that it will suit your needs so saving you quite a sum of money.My verdict is that these are a great way to play around whilst you find out what suits your needs, but once you do, you will almost certainly want to improve the quality with a name brand and price to match.
So Much Superior to Individual Filters + Really Fun to Use
I've wanted the Cokin filter kit for a while now. And why's that, you ask? It's because there's a reason landscape photographers seem to like the Cokin system so much. The idea is great: rather than screw special filters onto every lens, just buy a filter holder and slot any filter into that holder. Simple. It's much better than having to buy a filter for each lens or even buying a big filter to use with step down rings for various lenses.Enter this filter pack from K&F. Unlike the Cokin equivalent, it comes with not just the holder but screw on adapters for almost any lens size in addition to all of the filters you possibly need. It is honestly fantastic value for money.Now here's the rub. I've tried the Cokin system in the past because my husband uses it. Having now used this K&F, I honestly can't tell the difference. The filters are plastic which means they won't shatter and the effects you get are gorgeous.I'm not a professional but I'm a keen amateur and I think that the creative options that this pack gives you is amazing value for money. All of the filters come in filter wallets and, as I say, step down adapters are supplied for any filter thread size you can imagine.This saves so much time because it means that any size you possibly need (even for lenses you don't yet have) is ready for you when you do.So for example, I have a 52mm lens, and it's no problem. Pop the adapter on the lens and then the filter holder. Pick whatever filter colour I like and away I go. It's actually makes for a load of fun out in the field because even messed up shots now have entertainment value.I've read some people say that Photoshop can do the same thing. Erm excuse me, but do they know how much Photoshop costs on a monthly basis? Not everyone uses Photoshop or even wants to, so I don't find that point valid at all.If the argument is that you can simulate filters using an iPhone app I'd say yes but only to a degree. To my eyes the results from iPhone apps do not look as gorgeous as with these filters and often they just look weird. In my view there is no substitute for real filters and there is definitely not anywhere near as much joy in using the real deal.As you can probably tell, I think this product is brilliant.
Filtri
Ottimo per qualità prezzo
what a selection!
These are brilliant! They are cheap and great to use. I am by no means a professional, purely and amature photographer who just likes to be out and about with a camera. I wanted to try some photography with filters but didn't know what to get, so I thought I'd go for a complete selection. They are made of what i believe to be acrylic and come in fantastic pouches that hold them all in place perfectly. The filter holders, for me, do the job perfectly. For the price, I can't fault these at all. There are so many colours/options with these filters.If you want to have a good selection of filters then i highly recommend these for the price.
K&F Concept 3pcs 40.5mm Graduated Color Filter Set for Sony a6000 16-50 Lens Review
K&F Concept 52mm Macro Close up +1 +2 +4 +10 Lens Accessory Filter Kit Review
K&F Concept 52mm Graduated Grey Filter
These images belong to K&F Concept end users.
I migliori prodotti più venduti