Filtro ND Variabile 49mm ND2 a ND400
&Spedizione GRATUITA sui paesi idonei
Marca:

K&F Concept

Acquista filtro nd variabile 49mm nd2 a nd400 online, spedizione gratuita e garanzia di restituzione entro 30 giorni.

SKU0690

Disponibilità:

Disponibile

15.99

https://www.kentfaith.it/SKU0690_49mm-variabile-nd2-a-nd400-filtro
Acquista più di 2 oggetti con uno sconto del 10%
Caratteristiche
• Ottica esterna più ampia per ridurre la vignettatura a grandangolo
• Realizzato in vetro ottico di alta qualità dalla tecnologia K & F Concept
• La densità neutra può essere regolata da ND2 a ND400. Riduce la quantità di luce che raggiunge il film senza influire sul colore.
• Adatto per schermi dinamici, cascate, ruscelli, onde, ecc.
• Marchio di K & F Concept prodotto da un team di professionisti, 12 mesi di garanzia del produttore, 100% di soddisfazione garantita.
Frequently Bought Together
FILTRO ND
Riduce la quantità di luce che entra nell'obiettivo, rallentando così la velocità dell'otturatore della fotocamera. Utile per situazioni in cui è necessario creare sfocature da movimento (fiumi, cascate, persone in movimento) o grandi aperture con il flash per evitare la sovraesposizione.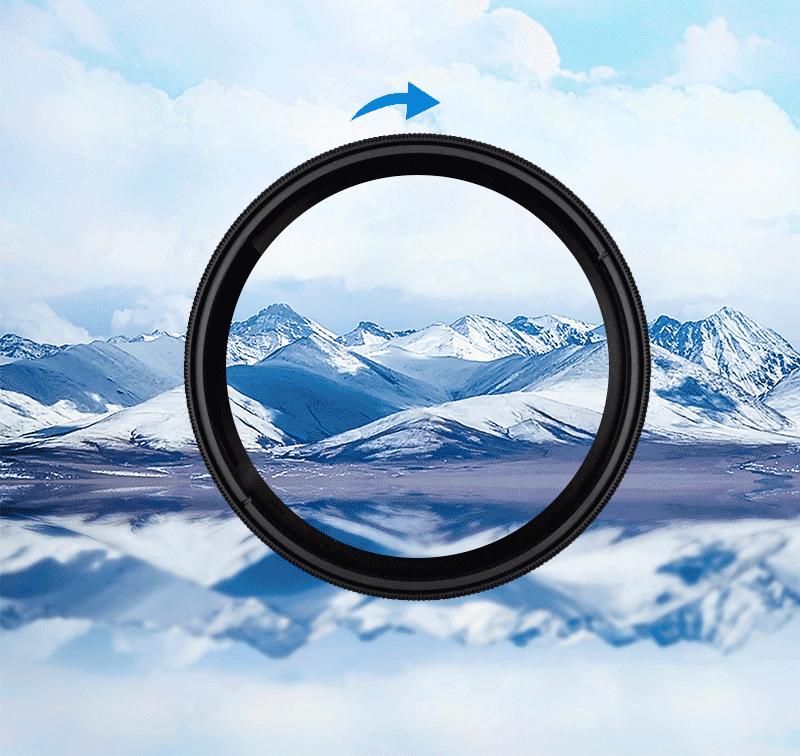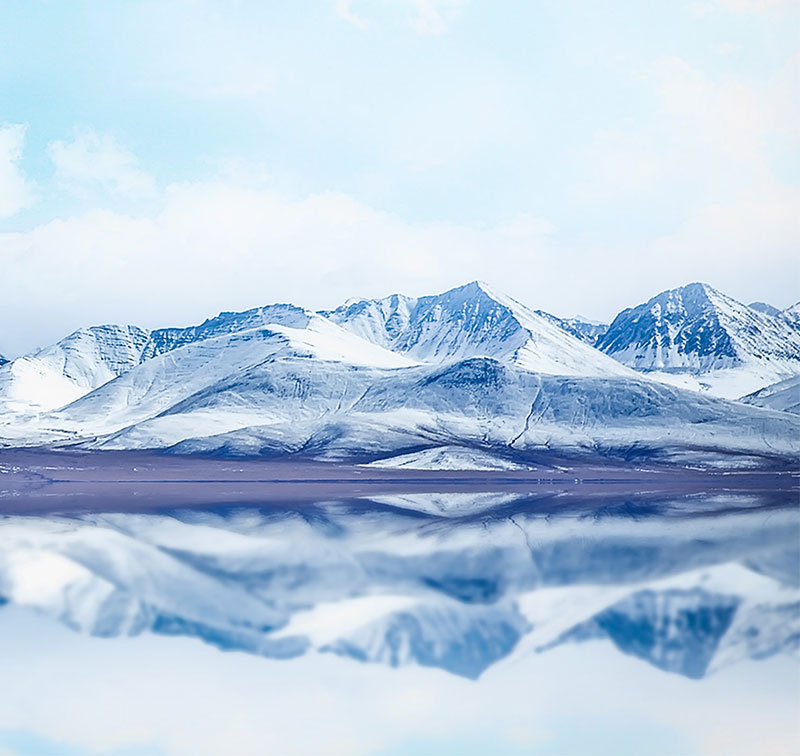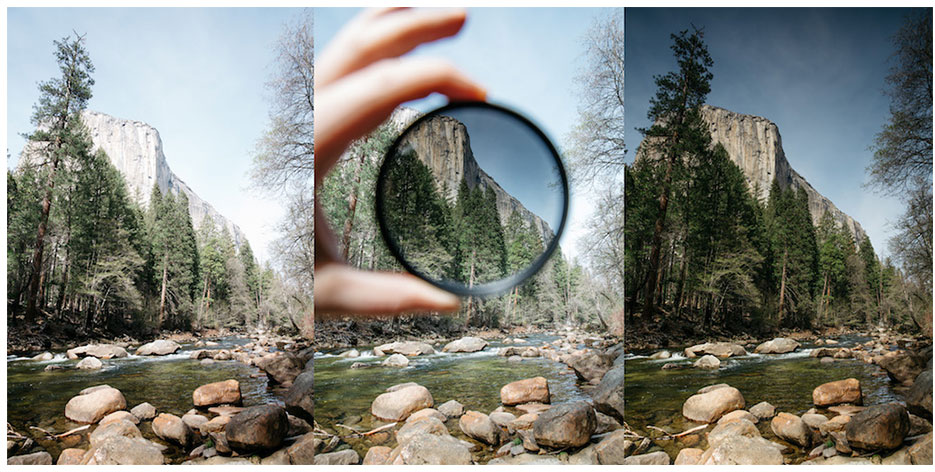 Nessun filtro ND
Usa il contrasto
Con filtro ND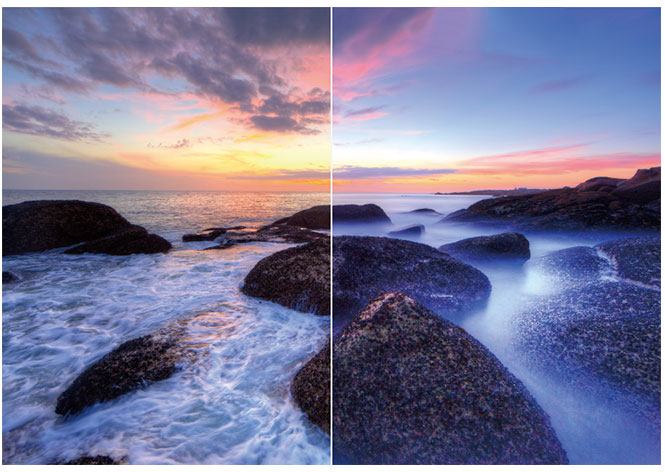 Nessun filtro ND
Con filtro ND
Consente di utilizzare tempi di posa lenti per registrare il movimento su soggetti come le cascate, fornendo un effetto setoso all'acqua che scorre.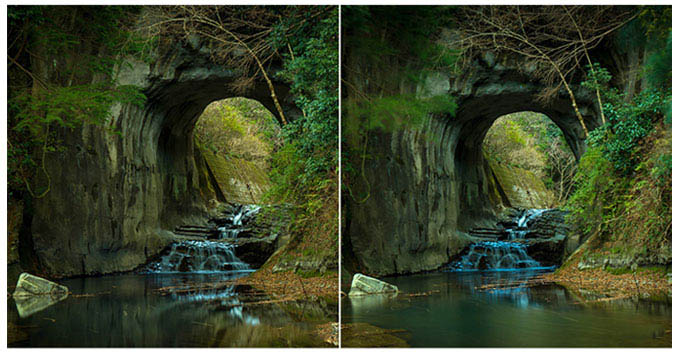 Nessun filtro ND
Con filtro ND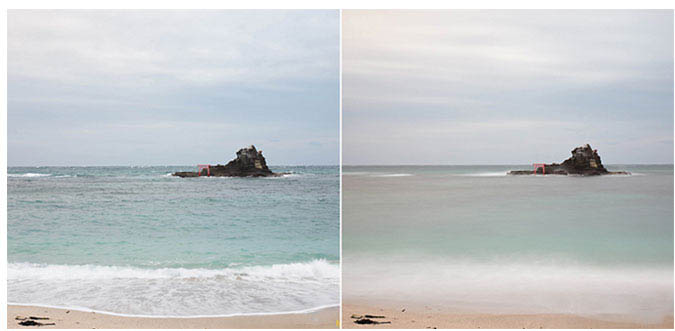 Nessun filtro ND
Con filtro ND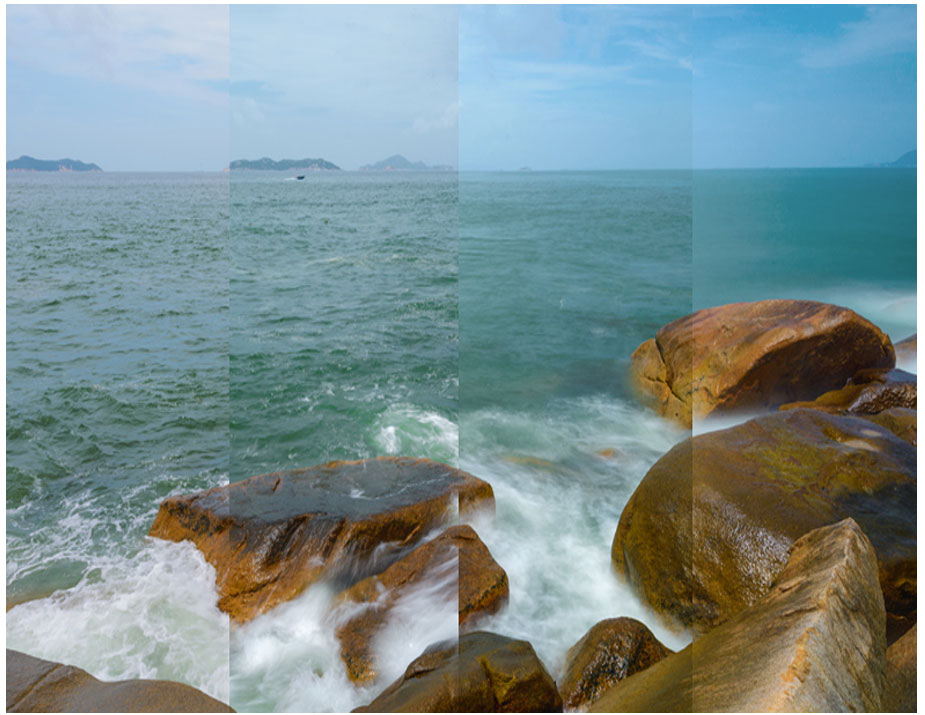 NO ND
ND8
ND64
ND1000

Non filtrato
ND2
ND4
ND8
ND16
ND32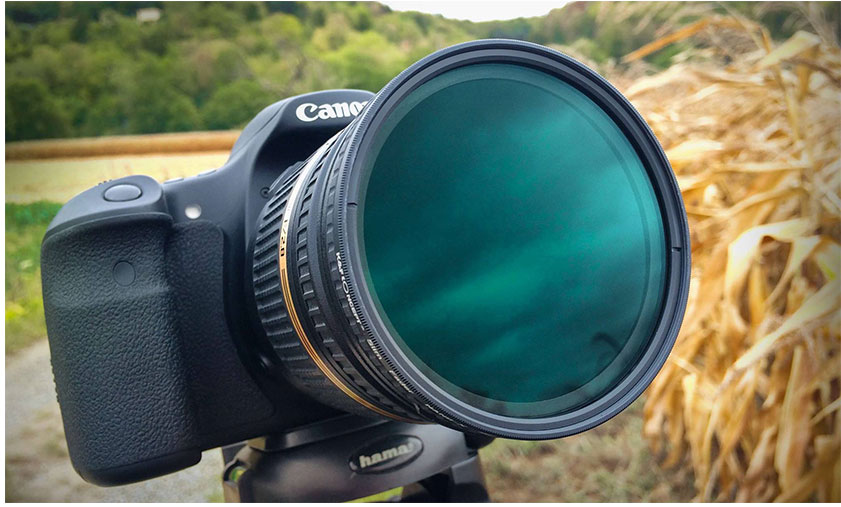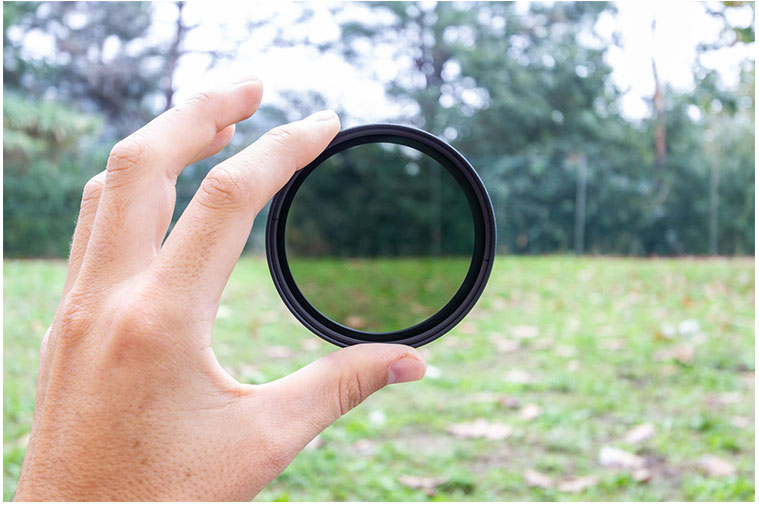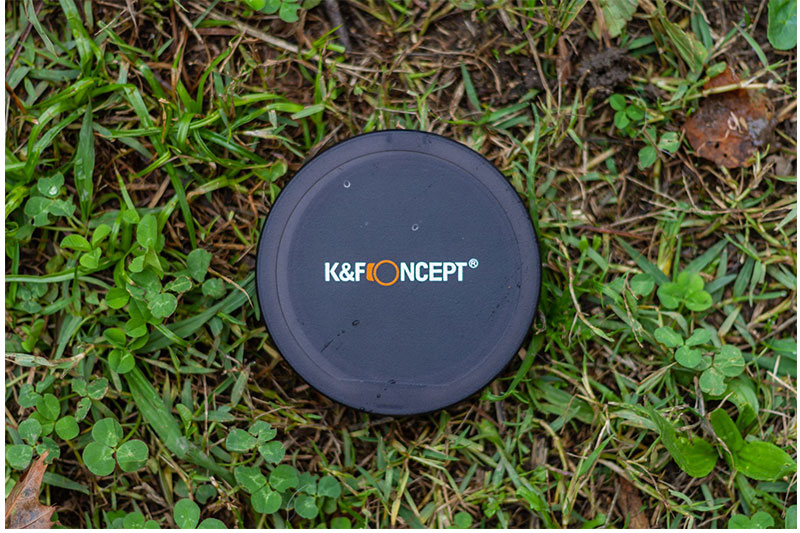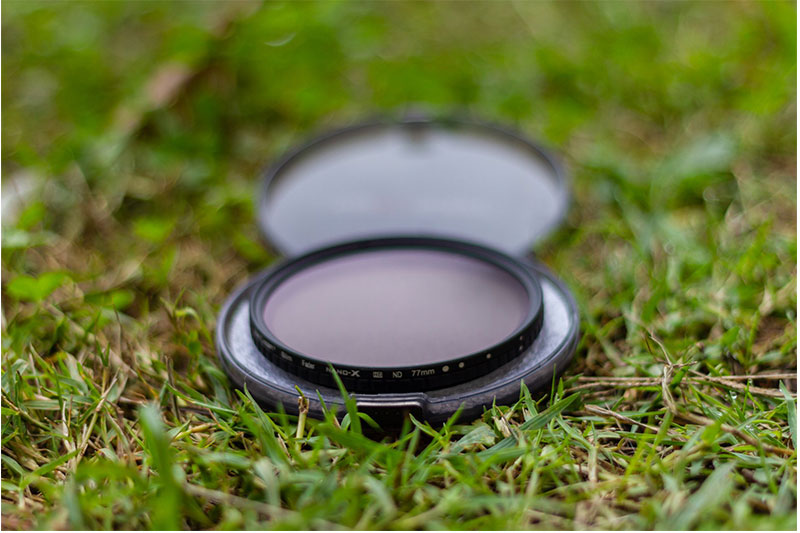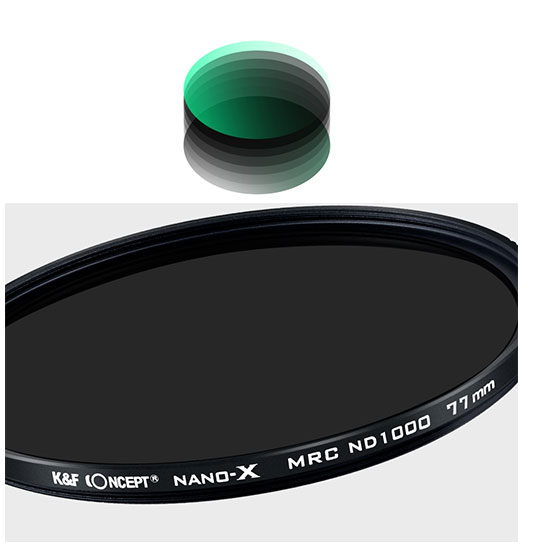 Rivestimento nano multistrato.
Riduzione della riflessione.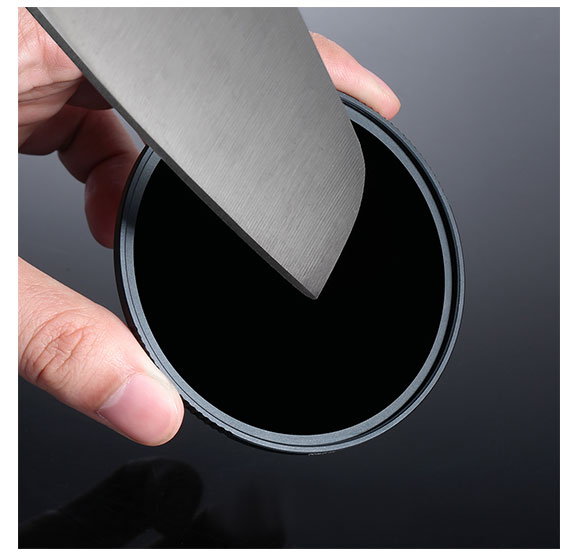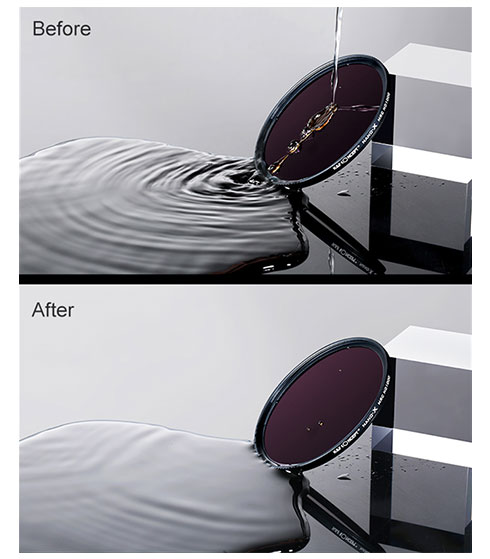 Recubrimiento nanométrico
Permite utilizar velocidades de obturación lentas para registrar el movimiento en sujetos como cascadas, lo que proporciona un efecto suave y sedoso al agua que fluye.
NDnumber
Densidad óptica
reducción f-stop
Transmitancia fraccional
0
0
100%
1
ND2
0,3
1
50%
0,5
ND4
0,6
2
25%
0,25
ND8
0,9
3
12,50%
0,125
ND16
1.2
4
6,25%
0.0625
ND32
1,50
5
3,13%
0.03125
ND64
1.8
6
1,56%
0.015625
ND100
2
6 2 ⁄ 3
1%
0,01
ND128
2.1
7
0,78%
0,0078125
ND256
2.4
8
0,39%
0,00390625
ND400
2.6
8 2 ⁄ 3
0,25%
0,0025
ND512
2,7
9
0,20%
0,001953125
ND1024 / ND1000
3
10
0,10%
0,001
ND2048
3.3
11
0,05%
0.000488281
ND4096
3.6
12
0,02%
0.000244141
ND6310
3.8
12 2 ⁄ 3
0,02%
0.000158489
ND8192
3.9
13
0,01%
0.00012207
ND10000
4
13 1 ⁄ 3
0,01%
0,0001
ND100000
5
16 2 ⁄ 3
0,00%
0,00001
Great product - would be greater if it came with a lens cap!
The ND filter came in a sealed cellophane bag, inside a plastic case with foam, inside the outer cardboard packaging which was then inside another sealed cellophane bag so, very securely packed.The filter is approximately 1cm thick (or £3 stacked).It attached to my lens without any issues. Build quality is good with a smooth turn. The filter does not stop when it reaches its 'Min' or 'Max' positions don't you have to keep an eye on that when adjusting.One thing to keep in mind is that my original lens cap (Sony 35mm 1.8 OSS) does not fit properly on the ND filter and as such, sits at an angle.Filter does change the colour slightly but nothing that can't be remedied in post.Overall, happy with the product itself as it does what I expected it to. Can't go wrong with the price.
Great value for money!
Excellent. Leaves no marks on image or video. Only flaw is sometimes the setting will change without you realising, (you can twist it easily whilst in use) and end up with really bad footage if you are not careful, as it happened to me, though this was really my fault and not the product.
Fits Canon EOS M50 kit lens
I got this because I wanted to have 1/50 shutter speed and a wide aperture in an outdoor shooting environment - I am video recording. It works well. One thing you should know, you cannot put your kit lens lid on this filter, otherwise you need to remove it.
Does what it says on the tin
A basic, yet vital tool for film making done excellently well. Filming in daylight, with clear skies, it held up just fine and is the perfect budget option. For stills shooters looking for longer exposures, look for non variable filters as it seems many are complaining of polarisation (I experienced none, shooting at F1.8 outdoors in the sun for video).
the best product
great product. picture quality and works as lens protector as well. i am loving it.
These images belong to end users.
| Image | Lens | Filter Size (mm) |
| --- | --- | --- |
| | A. Schacht Ulm Edixa-Mat-Travenar 135mm f/ 3.5 | 49 |
| | A. Schacht Ulm Edixa-Mat-Travenar 135mm f/ 3.5 | 49 |
| | A. Schacht Ulm Edixa-Travenar-A 50mm f/ 2.8 | 49 |
| | A. Schacht Ulm M-Travenar R 50mm f/ 2.8 | 49 |
| | A. Schacht Ulm M-Travenar R 50mm f/ 2.8 | 49 |
| | A. Schacht Ulm S-Travegon 35mm f/ 2.8 R | 49 |
| | A. Schacht Ulm S-Travegon 35mm f/ 2.8 R | 49 |
| | A. Schacht Ulm S-Travelon R 50mm f/ 1.8 | 49 |
| | A. Schacht Ulm Travenar R 135mm f/ 3.5 (3) | 49 |
| | A. Schacht Ulm Travenar R 90mm f/ 2.8 | 49 |
I migliori prodotti più venduti